"The fear went away, and I dared." The story of a paramedic from Luhansk region who saved ambulances from shelling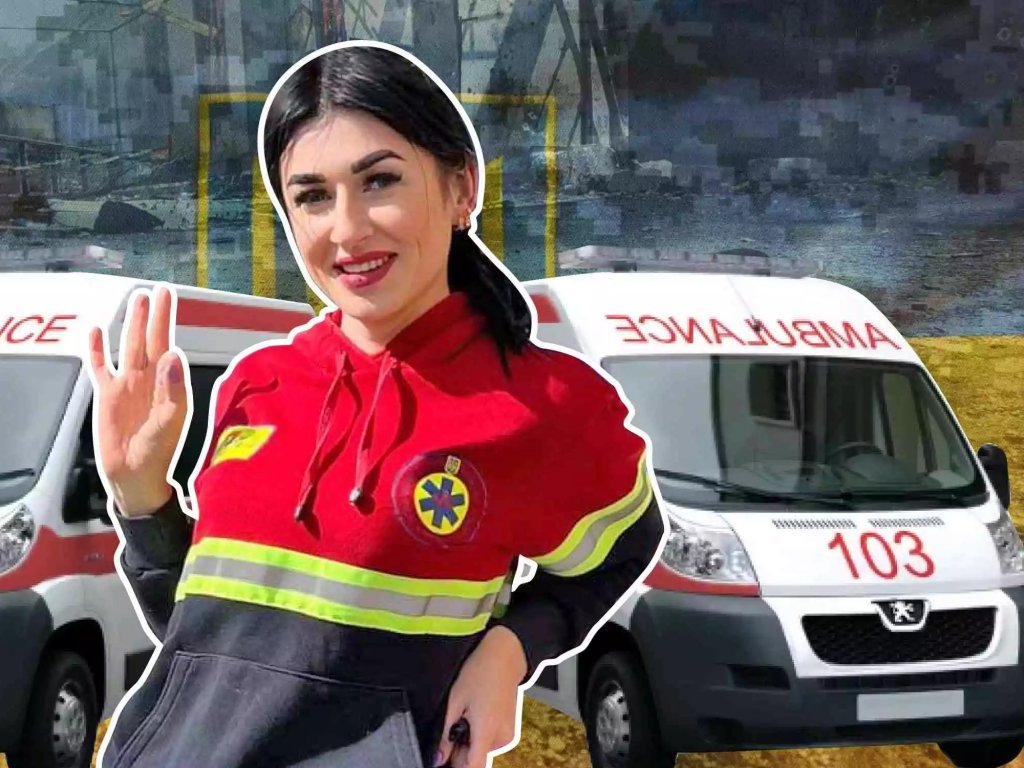 Paramedic of the ambulance brigade of the Carbonite substation of the Lysychansk municipal treatment and prevention institution
Could we believe in peacetime that transporting cars from one city to another could be considered a heroic act? War changes everything. Svitlana, a paramedic from the Luhansk region, risked her life to ensure that two ambulances from the destroyed medical facility continued to save the lives of Ukrainians. She took the cars away with her father, and came under fire on the way. The doctor told ShoTam about her extraordinary story of saving transport.
She started her career in extreme conditions
I come from Luhansk region, a resident of Zolotye. Ever since she was a teenager she wanted to be a doctor, she studied at the Lysychansk Medical School. At first she worked in dentistry, later - in surgery in the pediatric department.
I always dreamed of working in an ambulance, but my parents were against it. It was 2015, a long war, constant shelling. And yet later my parents allowed it, and I settled where I wanted. In fact, she started her career in extreme conditions. I was so glad to join the ambulance. I just lived by it, waiting to go back to work. We all became friends there - we were almost like a family.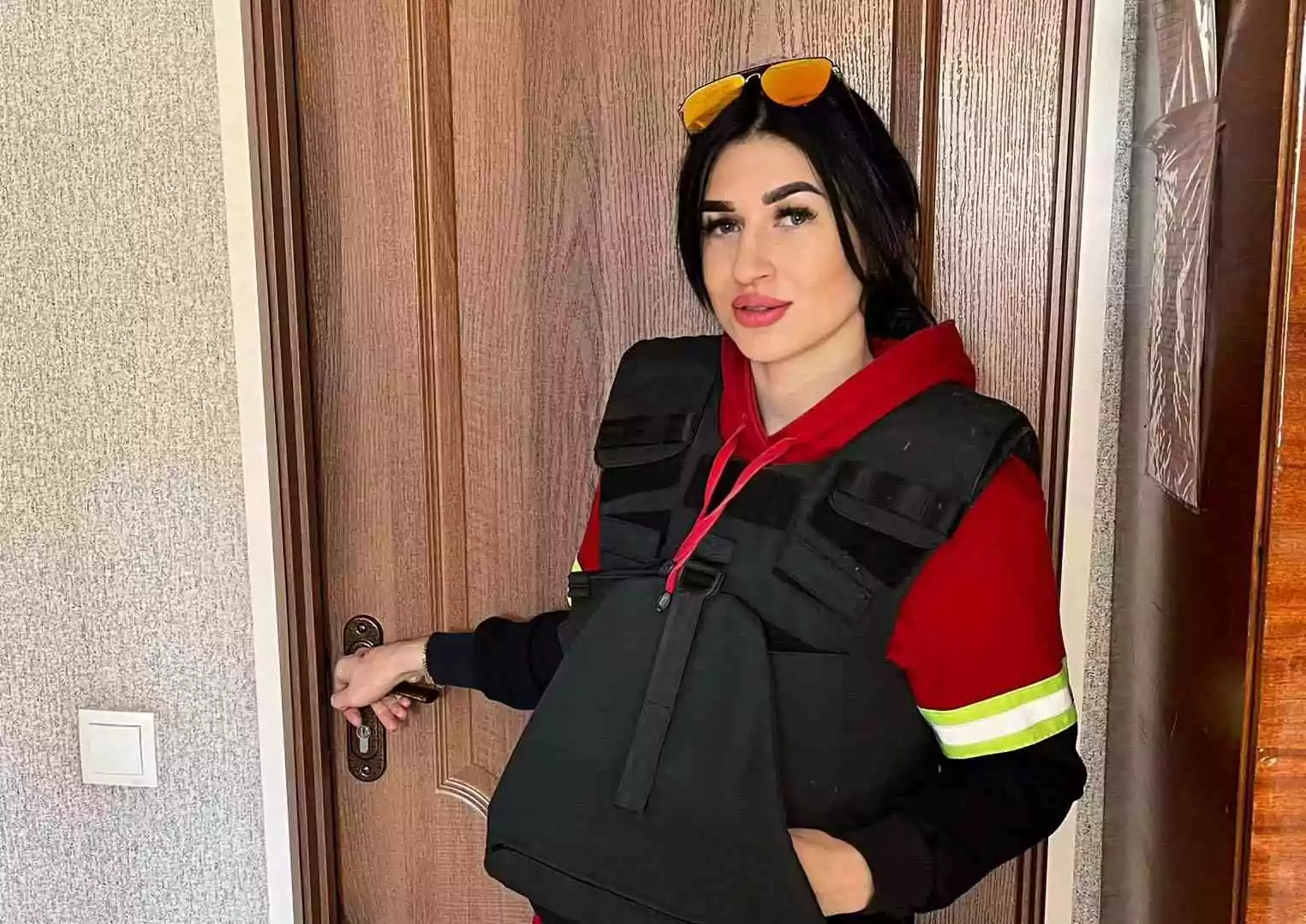 Our substation is located on the territory of the mine "Carbonite". We rent four rooms there. We had eight paramedics, three drivers and three nurses. Usually took about 20-25 calls a day. Served eight settlements.
In total, I have been in medicine for eight years, seven of whom worked in this ambulance. I would be in this position now, if not for a full-scale invasion.
She could not leave the locals without a doctor
I am optimistic and believe that everything will be fine, there will be no new stage of the war. But she decided to reinsure herself: she collected a bag with documents, money and the most necessary things in advance. She looked at this bag and was convinced that it would never be needed. I was wrong.
On the day of the offensive, February 24, I was off. At six in the morning, a colleague called me and said that the war had begun and we had to evacuate to Lysychansk. Our ambulance was partially transported there to the central substation.
I thought: one war in our city, of course, survived, and therefore, we will survive another. Not all people left - someone had to help the locals, they did not want to leave them without medical care. So I told my colleague that I would stay at home and continue working.
She asked her ex-husband to take our four-year-old daughter to safety. When the first shelling began, she was very worried: she was constantly running out into the corridor, hiding behind the walls. They went to Pavlograd, where my daughter was, until I picked her up. And I stayed to work in the ambulance.
Rescued people to the sounds of air strikes
On the second day of the full-scale war, the water supply in Zolotoye disappeared. We collected water in the pond to swim. The shelling was almost daily. My colleague and I remained among the paramedics. We constantly heard air strikes, saw planes flying by. We had a room where we hid. As soon as the shelling started, we went down there. The light was often interrupted, the connection disappeared. Of course, working in this mode was quite difficult.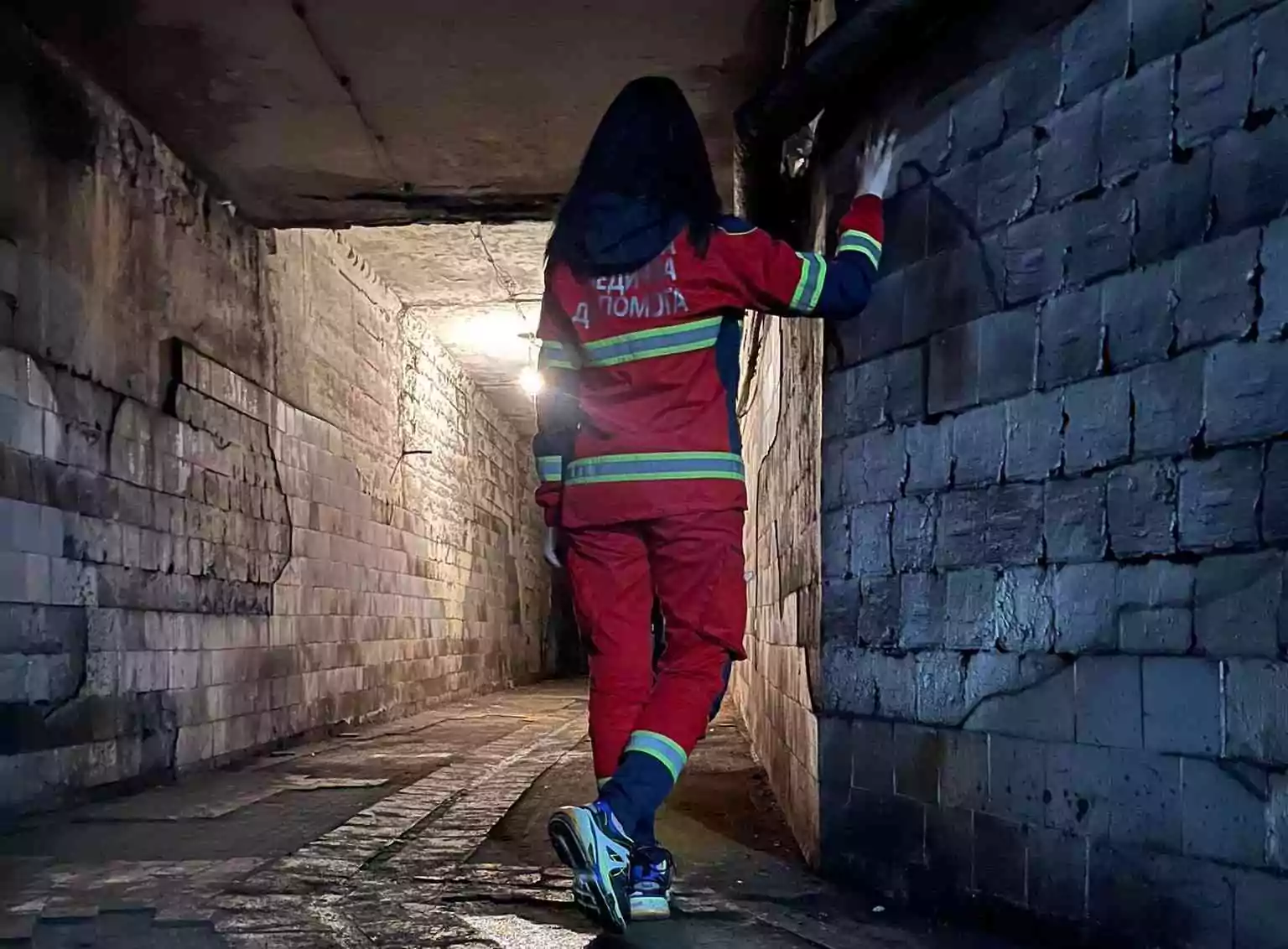 From February 24, we received 5-6 calls a day, and only emergency calls - injuries, wounds, etc. If there was shelling, the leadership forbade us to leave. Then the wounded were transported to a safe distance or immediately to the substation. We provided first aid and, if necessary, hospitalized people.
I decided to save not myself, but cars
Our substation was shelled several times. It happened for the first time on April 9. I was just planning to go there and pick up some things. Arrived and saw a pile of glass. Everything was burning, high-voltage wires hung and sparked. But two of our ambulances were standing nearby. I took my things and went home.
Cars need to be saved, I thought. Because when the war is over, we will have nothing to go to people. These cars are very valuable for us, because there is a lot of modern equipment. For many years we worked on an old UAZ, which is very uncomfortable. Patients were lying almost on the floor, and it was extremely difficult to install a drip system.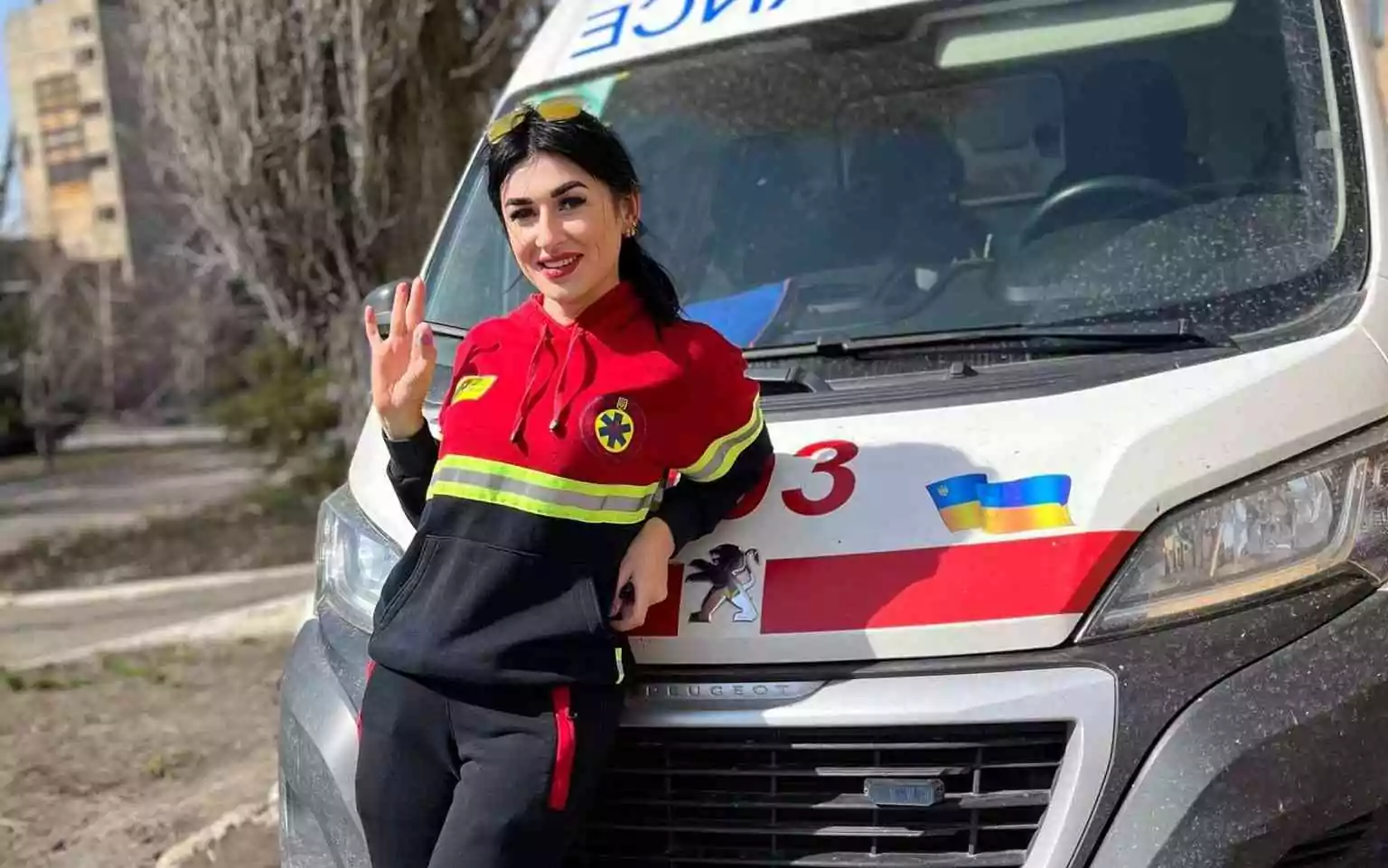 Later we were given two brand new cars, and it got much better. There were already defibrillators and oxygen, which was very helpful during the active spread of the coronavirus. In these cars it was already possible to stand in full height next to modern stretchers. It was much faster and more comfortable for patients to get people to the hospital.
She took the cars out two days before the airstrike
There was no one to save these cars. All the drivers left, and the only paramedic except me did not have a driver's license. And I went to ask for my father's help. He immediately told me: "I wanted to offer it myself, because it would be a pity if they were destroyed. Especially since there are few cars. " He agreed to help take the transport to safety.
I could not call the management, so I decided that it was necessary to take out the cars. The same day, April 9, we returned to the mine. They tried to start two cars at once, but one did not give up. As it turned out, it lacked a battery.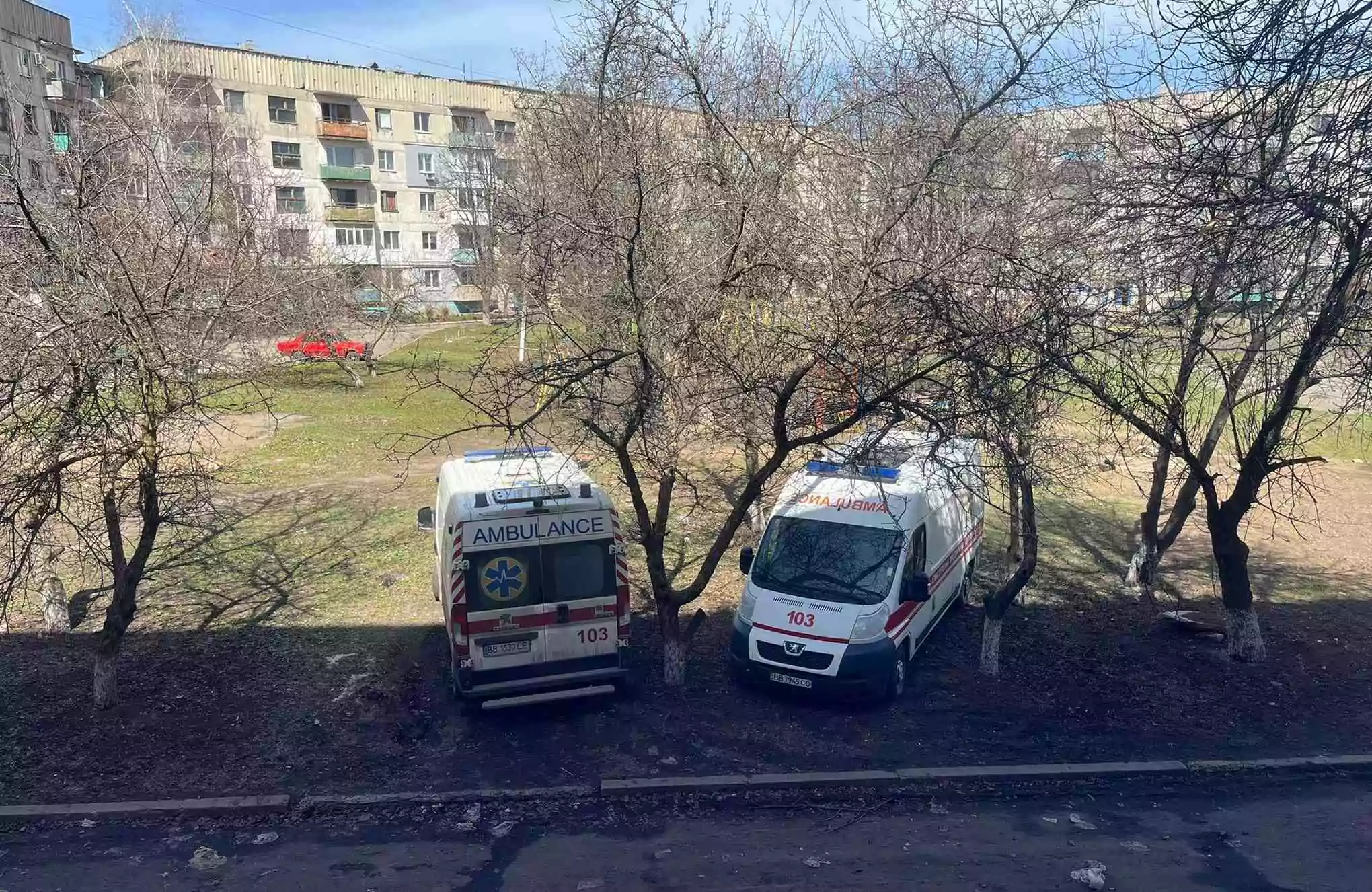 We drove one car to our entrance, removed the battery and headed back to the mine. They moved him to another car and took him out as well. Two days later, a shell from a Russian plane hit the place where the cars used to stand. If we hadn't taken them away, the cars would have been destroyed. How she felt.
If evacuation, then only with ambulances
For a while the cars were parked near my house. We washed them, put things in order there. This was the case until April 19, when the occupiers began mass shelling. The first shell flew into the next entrance of our five-story building. We went down to the basement. A few minutes later he flew straight to the window of our apartment on the second floor. When we went to pick up things, there was a lot of dust from the concrete. The windows were broken, the batteries torn. The house was completely destroyed.
They grabbed a bag I had prepared in advance and decided to evacuate. My father and I discussed that we could not leave the cars because they would either be looted or destroyed by shells. So we found another person who agreed to get behind the wheel of my dad's car so we could all leave.
When we were about to leave, wounded people began to approach us. We provided them with the necessary assistance. Many people were injured in the shelling. I can still see a picture of four corpses lying on the road.
On the way to Bakhmut they came under fire
We left for Bakhmut, Donetsk region. On the way, one car came under fire. As a result, the fragment was in reserve and the windshield cracked. So we went on.
Already there, in Bakhmut, mobile communication has finally appeared. I called the manager and told him that I had taken the cars out. He was very happy. He said that he had already said goodbye to them because no one could do it anymore. He sent people to meet us, who took the cars.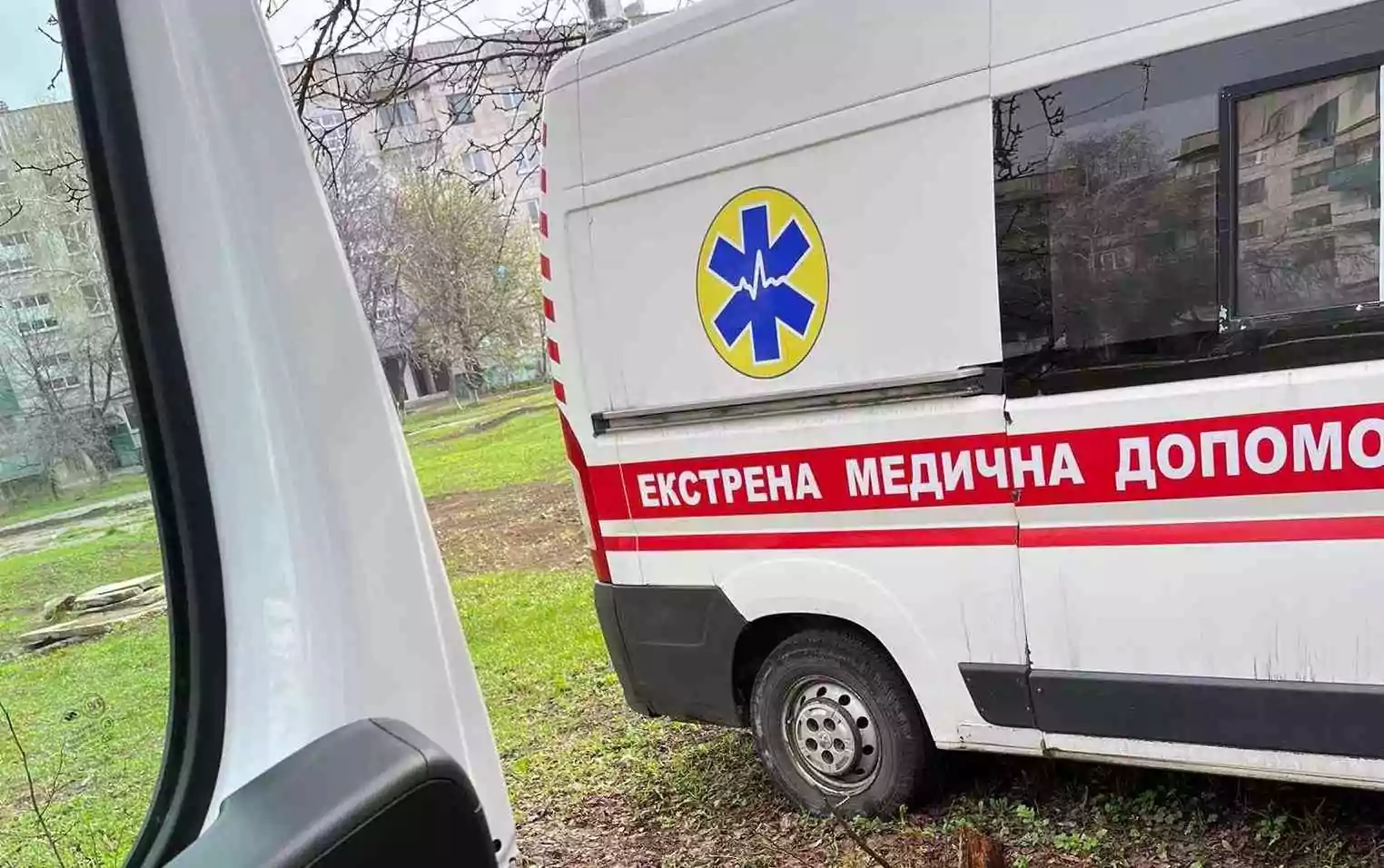 Now they are under repair in the Dnieper. They will later be returned to Lysychansk to continue saving lives. I do not consider my action heroic. Just at the right moment, my fear went away, and I decided to do it.
Volunteers helped to settle down
Now I am in Kropyvnytskyi, Kirovohrad region. Today we are safe: volunteers donated a house for free, helped with furniture, bought pots, blankets and more.
I am temporarily not working in my specialty - I got a job as a manicurist. When I get away from the events I had to go through, I will try to get an ambulance here. Because I have nowhere to go back yet.
Now in my native Golden there is no communication, water and gas, light interruptions for several weeks. Nobody has to repair all this yet. People cook on campfires in the open air. And yet I really want to go home. I believe that Zolote will remain Ukrainian territory, and my daughter and I will be able to start a new life there.
Read also:
Valery Zaluzhny: 10 facts about the Commander-in-Chief of the Armed Forces of Ukraine

Canadian volunteer Wali about war and disappointment

19-year-old KPI student Oleksandra Anikieva died at the front
Kalush Orchestra showed a video for the song "Stephanie", shot in Bucha and Borodyanka
Became a widow after three days of marriage: a love story of defenders at Azovstal