Two Reuters reporters were injured near Severodonetsk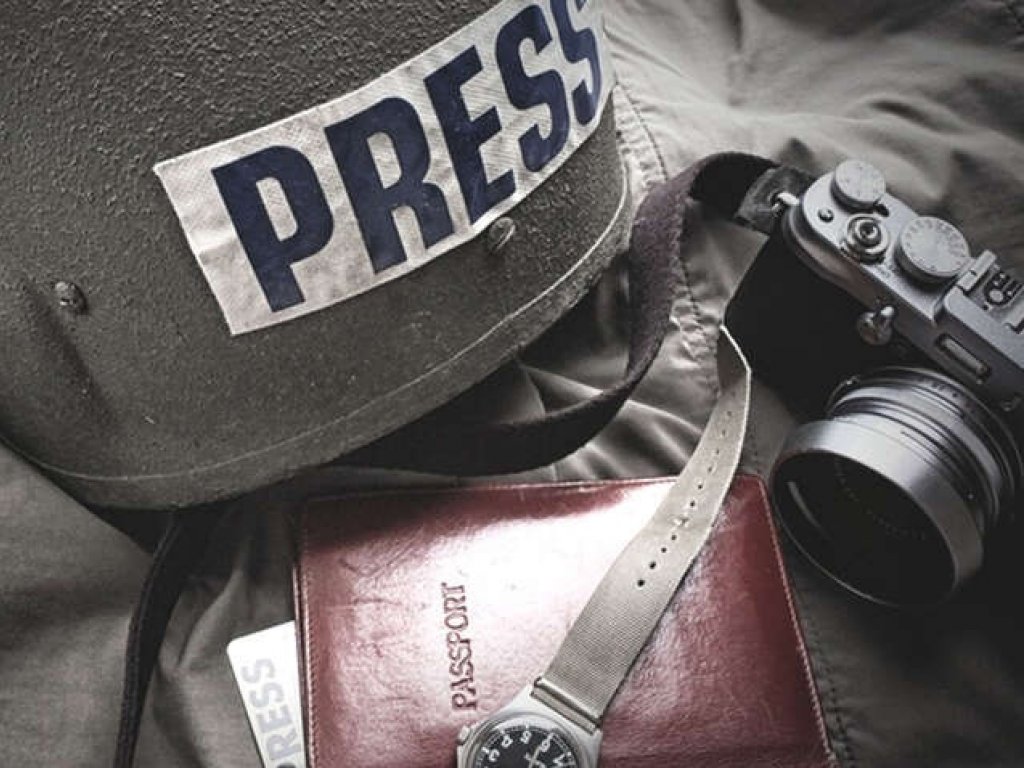 Reporters were driving, their driver was killed.
Near Severodonetsk, two reporters from the international news agency Reuters came under fire and received minor injuries. Their driver died. This information was confirmed by a speaker from Reuters in a comment to CNN.

"During a report trip, two Reuters journalists were slightly injured when they came under fire on their way to Severodonetsk. They were driving a car provided by Russian-backed separatists, driven by a person appointed by the separatists. The driver of the vehicle was killed, "Reuters reported.

"Reuters expresses its deepest condolences to the driver's family over their loss," the spokesman said.
We will remind, for 98 days of the Russian aggression against Ukraine occupiers killed 32 media people . Among the dead - journalists who performed professional duties; mediators - civilian victims; representatives of the media mobilized to defend Ukraine in the military.

In addition, French journalist Frederic Leclerc Imhoff was killed by Russian shelling of an evacuation convoy in the Luhansk region . Shrapnel pierced the armored vehicle and fatally wounded the journalist in the neck. He made material about the evacuation of civilians from Luhansk region.

Journalist Vitaliy Derekh from Ternopil was also killed in battles near the town of Popasna in the Luhansk region. He received fatal injuries while performing a combat mission.

By the way, the TV broadcaster Vasyl Filimon was taken prisoner by the occupiers . He was mobilized into the Armed Forces. Prior to that, he worked at the Mykolayiv branch of the Public.

Earlier it was reported that in the Donetsk region, near Bakhmut, Ukrainian journalists came under fire from the Russian occupiers.

The day before, journalist Oleksiy Gordeyev showed eerie photos of a "cemetery" car near Irpen. By the way, since the beginning of the full-scale Russian invasion on February 24, the Security Service of Ukraine has exposed 13 foreign journalists who worked for the aggressor country.
Read also:

In the Donetsk and Luhansk directions, Ukrainian defenders repulsed 9 enemy attacks in one day
Soldiers of the Kulchytskyi Battalion jeweled an enemy truck (VIDEO)
Ukrainian Marines destroyed the occupiers' tank. Video
The bodyguard heroically blew up an enemy tank, throwing a grenade into the hatch (VIDEO)

Azovstal defender pseudo-Orest awarded Grand Press Photo for photos from Mariupol
"If we have already come here, we are like kings of the world": the pilot who broke through to "Azovstal" delivered cargoes over 100 km deep into Russian positions (video)
The General Staff of the Armed Forces of Ukraine reports the loss of the enemy as of June 3
Air reconnaissance destroys enemy tanks with R18 octocopter (VIDEO)
"Afghan" Mi-17 is already working against the occupiers in Ukraine
The Bundeswehr told the details of the training of Ukrainians at the ACS "PzH 2000"

The russian aggressor has already lost about 30,850 soldiers and more than 3,000 combat vehicles