Air reconnaissance destroys enemy tanks with R18 octocopter (VIDEO)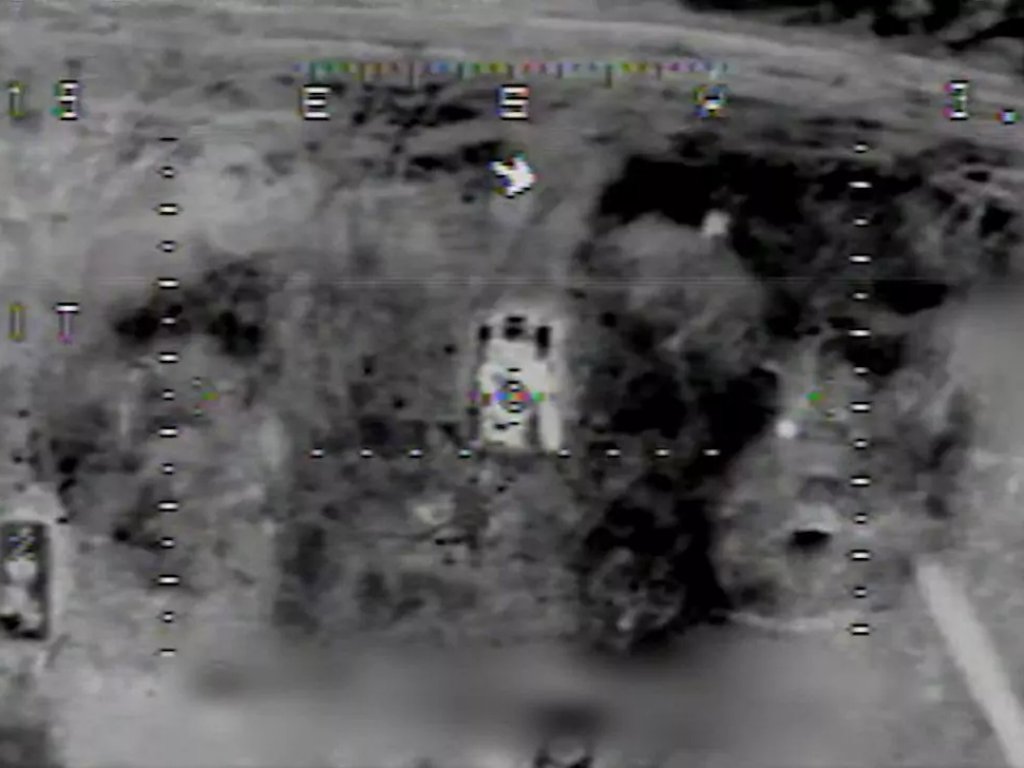 Ukrainian Air Intelligence destroyed the military equipment of the occupiers in the eastern direction of the front. The video was published on the Aerorozvidka / Aerorozvidka Facebook page.
"Octocopter R18 worked effectively on tanks and KAMAZs in the Eastern direction of the front. We do not stop and work for victory! ", - it is said in the message.
About Air Intelligence
Air reconnaissance is a Ukrainian combat unit that monitors enemy forces with the help of unmanned aerial vehicles and video surveillance systems. It was created by volunteers Yaroslav Honchar, Volodymyr Kochetkov-Sukach, Nathan Khazin and Dmytro Lisenbart.
As of November 2017, Aerointelligence shows three-quarters of the front online around the clock with video cameras that interact in one system, and this significantly increases the effectiveness of military operations, including artillery.
We will remind, the combat drone of ZSU destroyed the newest tank of the Russian Federation "Vladimir" worth $ 3,5 million.
As we reported earlier, aerial reconnaissance showed a combination of drones and NLAW on the battlefield.
Read also:

"Afghan" Mi-17 is already working against the occupiers in Ukraine

The Bundeswehr told the details of the training of Ukrainians at the ACS "PzH 2000"

The russian aggressor has already lost about 30,850 soldiers and more than 3,000 combat vehicles

Ukraine can receive MQ-1C Gray Eagle drones from the USA - media

128th brigade of the Armed Forces shot down an enemy kamikaze drone

Operational update on invasion of Russia at 06.00 June 2, 2022

Pushylin's terrorist was covered by artillery fire in Lyman, he was wounded

Ukraine will buy about 60 Polish KRAB ACS - Polish media

Lieutenant Colonel Dimayev and 40 other Kadyrovites were killed in Lyman

14 OMBR shot down occupant drone correcting fire (PHOTOS)

Russia's casualties in the war in Ukraine amounted to about 30,700 - the General Staff of the Armed Forces