"Afghan" Mi-17 is already working against the occupiers in Ukraine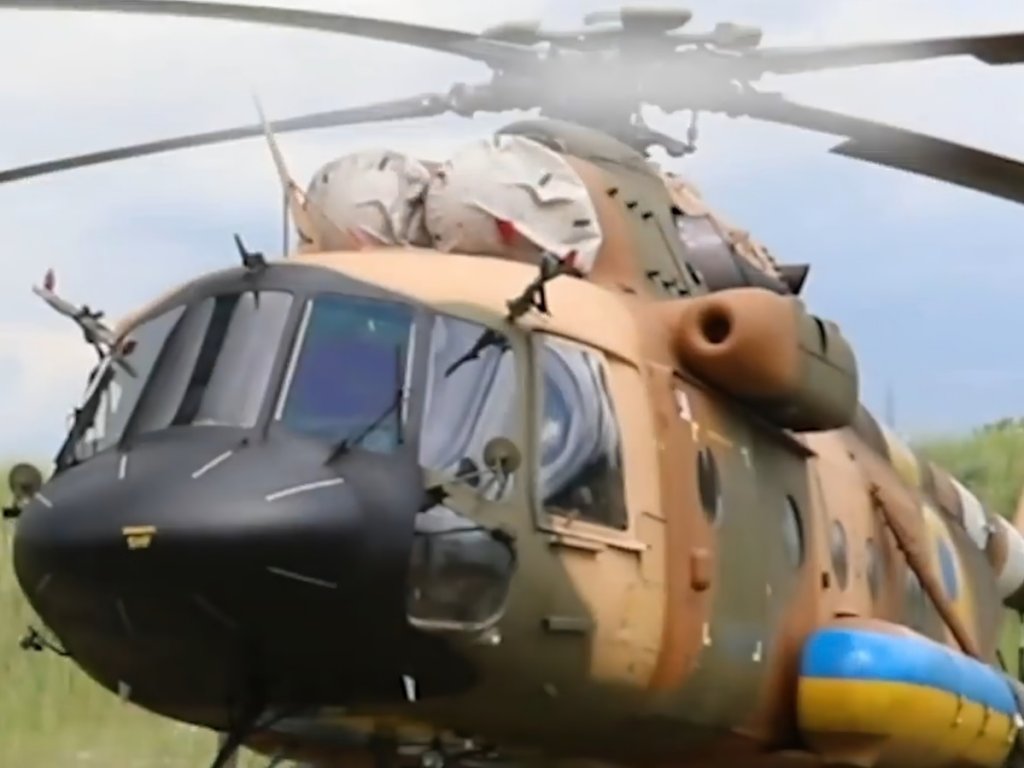 The Armed Forces of Ukraine have begun operation of Russian-made Mi-17 helicopters delivered by the United States.
Footage with the new helicopter of Ukraine was released by the press service of the Land Forces of the Armed Forces of Ukraine.
On April 13, the United States announced a $ 800 million aid package to Ukraine, which included 11 helicopters.
In May, it became known that one of the US aviation parties had already arrived in Ukraine.
The United States is providing Ukraine with aircraft that previously belonged to or were assigned to the Afghan Air Force, which no longer exists.
About two dozen Mi-8/17 helicopters of the former Afghan Air Force were outside the country, and their fate remained unknown.
In January, former Afghan Air Force aircraft were transported to a single military base in the United States.
More and more helicopters appeared in the 309th U.S. Air Force Aerospace Services and Restoration Group, also known as Boneyard, near Tucson, Arizona.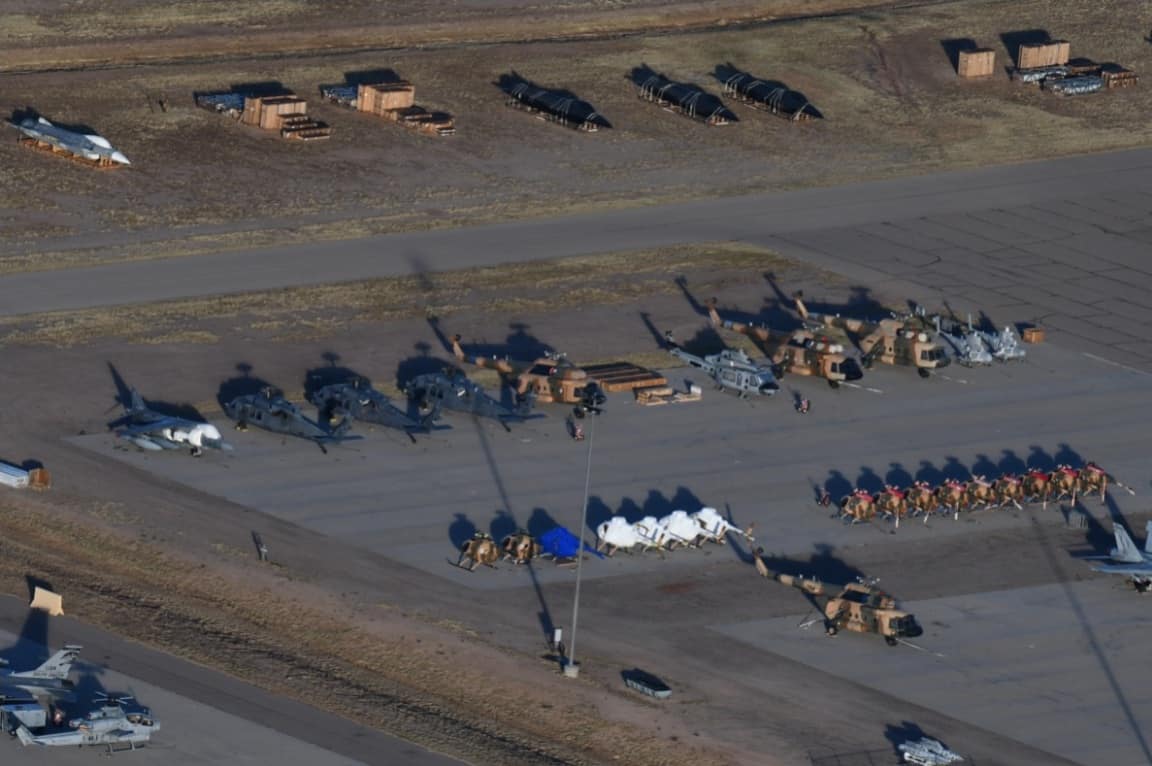 Under an agreement with the United States, Russian Mi-17V-5 helicopters were delivered to Afghanistan by Rosoboronexport.
The main contract for the supply of 21 helicopters was signed by Rosoboronexport and the US government on May 26, 2011, and was completed by mid-2012.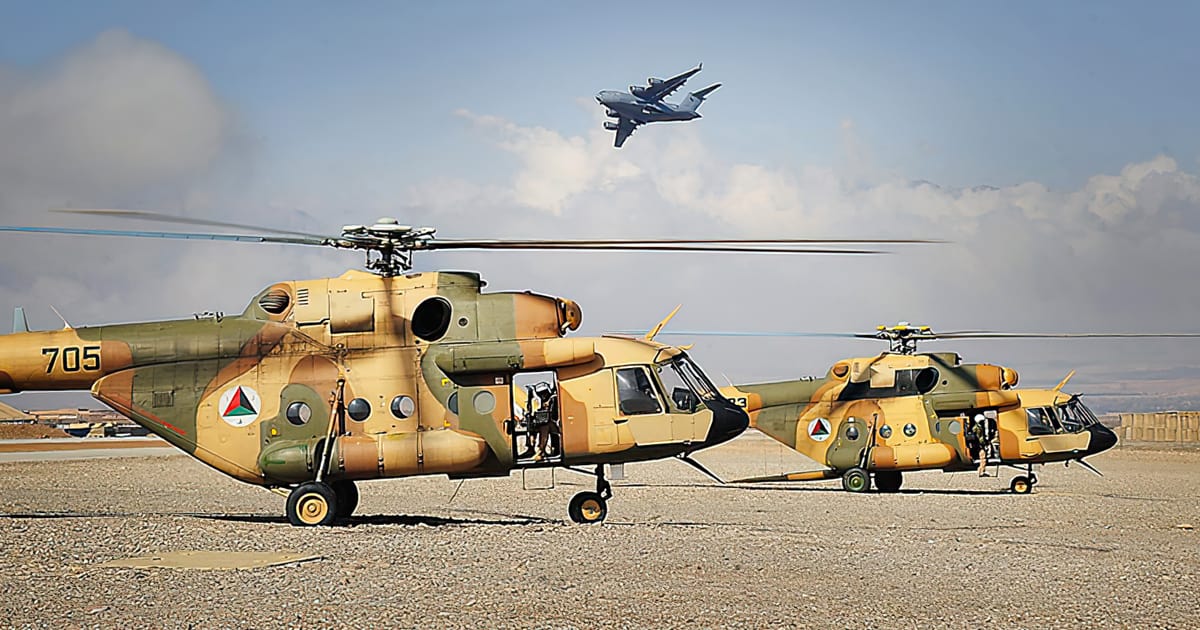 All Mi-17V-5s assembled at the Kazan Helicopter Plant of the Russian Helicopters Holding were transported to Kabul by An-124 transport aircraft of the Volga-Dnepr Airlines.
It will be recalled that in October 2021, it became known that one Afghan multi-purpose Mi-17 helicopter repaired by the Ukrainian enterprise JSC Motor Sich remains on the territory of the plant.
Read also:

The Bundeswehr told the details of the training of Ukrainians at the ACS "PzH 2000"

The russian aggressor has already lost about 30,850 soldiers and more than 3,000 combat vehicles

Ukraine can receive MQ-1C Gray Eagle drones from the USA - media

128th brigade of the Armed Forces shot down an enemy kamikaze drone

Operational update on invasion of Russia at 06.00 June 2, 2022

Pushylin's terrorist was covered by artillery fire in Lyman, he was wounded

Ukraine will buy about 60 Polish KRAB ACS - Polish media

Lieutenant Colonel Dimayev and 40 other Kadyrovites were killed in Lyman

14 OMBR shot down occupant drone correcting fire (PHOTOS)

Russia's casualties in the war in Ukraine amounted to about 30,700 - the General Staff of the Armed Forces

25-year-old defender caused irreparable damage to the invaders: the story of Hero of Ukraine Serhiy Parkhomenko