Ukraine can receive MQ-1C Gray Eagle drones from the USA - media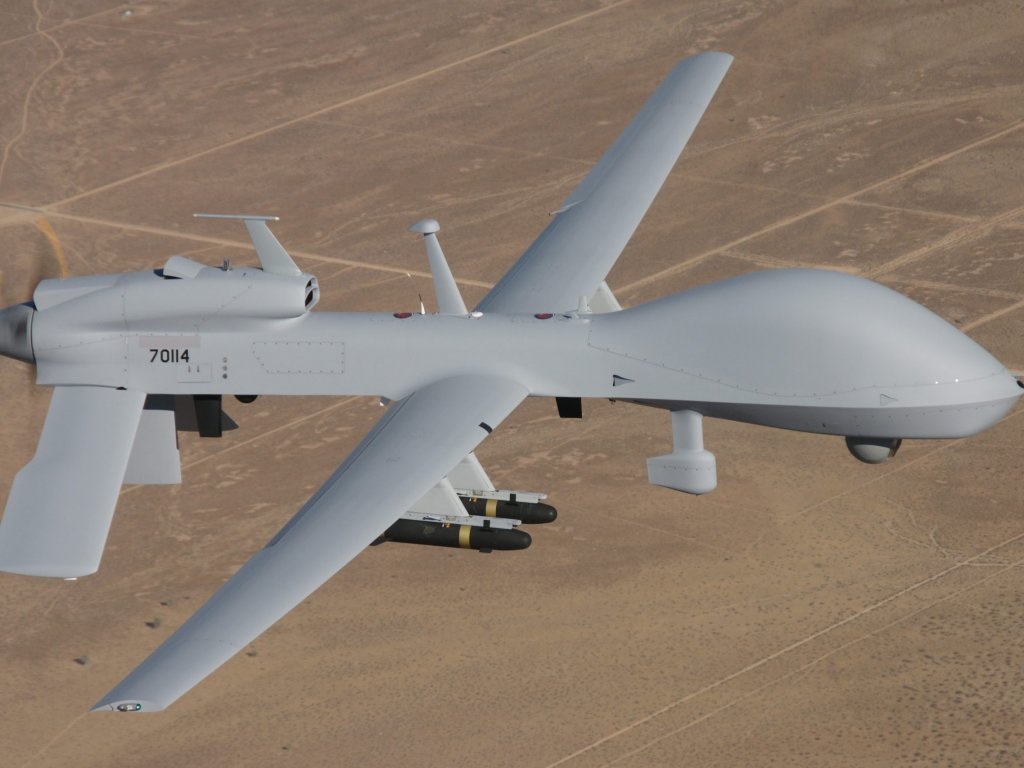 The United States can supply Ukraine with four MQ-1C Gray Eagle drones.
This was reported by Reuters , citing sources familiar with the matter.
These drones can be armed with Hellfire guided air-to-ground missiles designed to destroy armored vehicles and other ground targets.
It is reported that the Administration of President Joe Biden intends to inform Congress about the possible sale of MQ-1C drones manufactured by General Atomics to Ukraine in the coming days, after which a public statement is expected.
News agency sources said there was also a risk of a last-minute policy change that could disrupt a plan to supply the drones, which has been under consideration at the Pentagon for several weeks.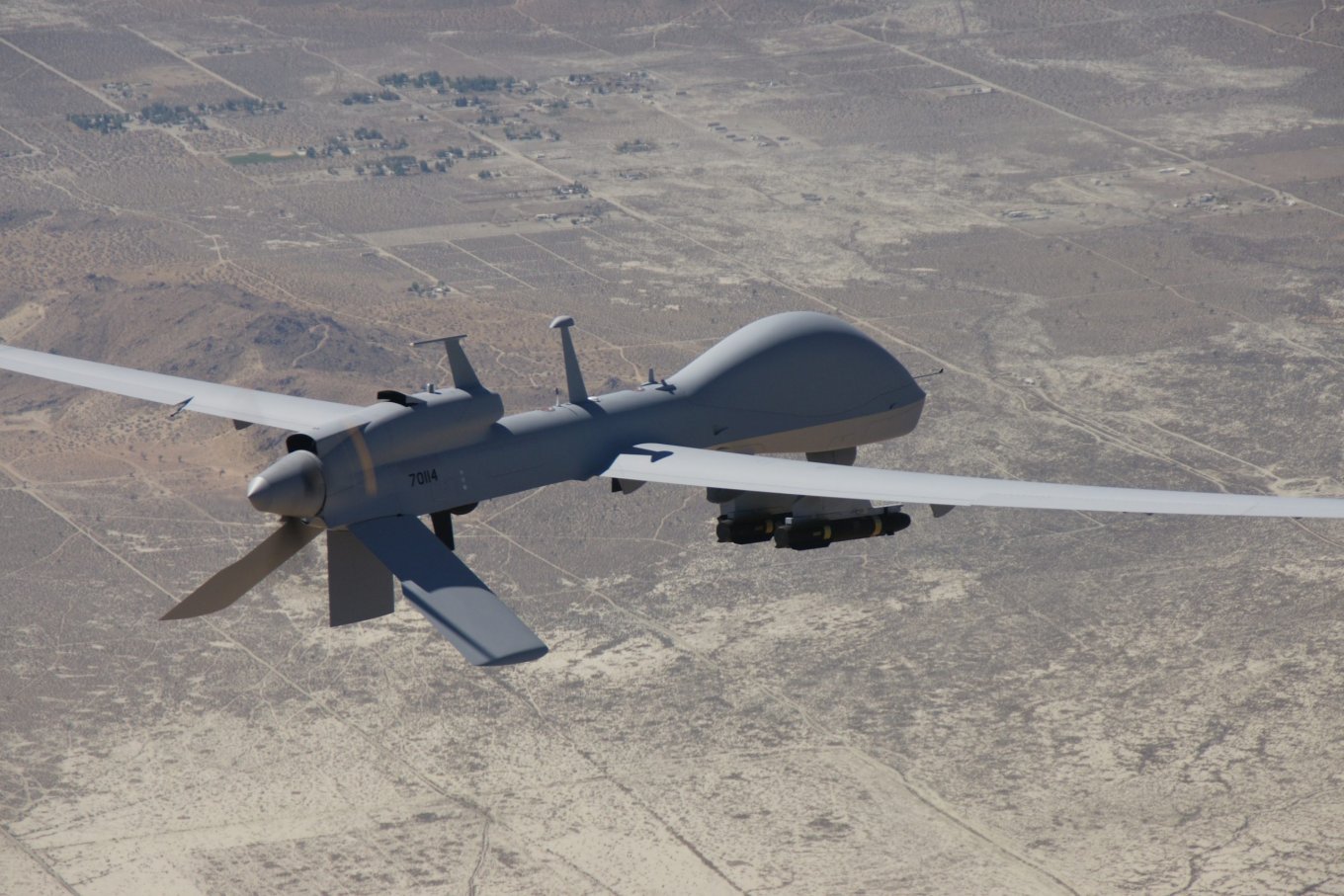 American Gray Eagle drones can fly for up to 30 hours or more, depending on the mission being performed, and collect huge amounts of intelligence.
Gray Eagle drones are an improved version of the well-known Predator drone, and can also carry up to eight Hellfire anti-tank missiles.
The publication notes that the sale of MQ-1C will be of great importance for Ukraine due to the fact that these drones take the country's defense to a new level. It should be noted that previously there were reports of plans to purchase heavy drones from General Atomics.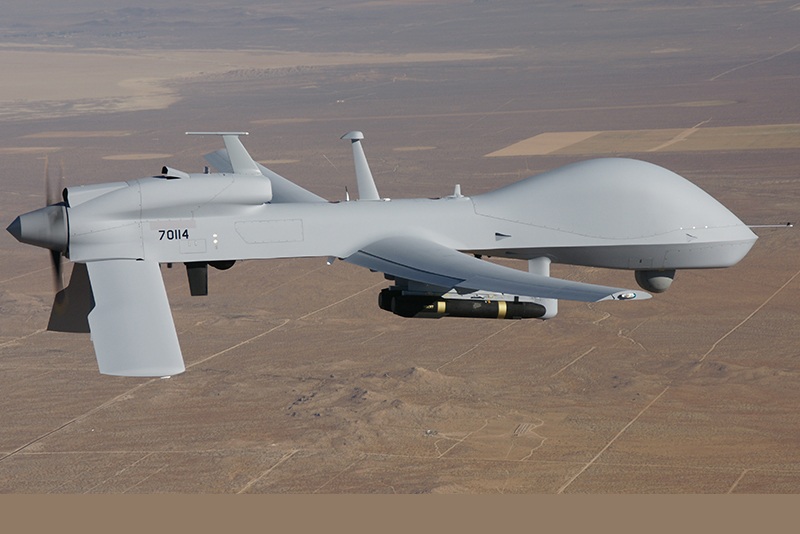 The MQ-1C Gray Eagle drone is a reconnaissance and strike UAV developed by General Atomics Aeronautical Systems. Can be in the air for up to 30 hours, developing a speed of up to 280 km / h.
The multi-purpose drone is designed primarily for reconnaissance with a range of up to 400 kilometers, but can perform the functions of a strike drone.
To do this, it can carry four Hellfire AGM-114 air-to-ground missiles or up to four GBU-44 guided bombs and other weapons and special equipment.
Read also:
Ukraine can receive MQ-1C Gray Eagle drones from the USA - media

128th brigade of the Armed Forces shot down an enemy kamikaze drone

Operational update on invasion of Russia at 06.00 June 2, 2022

Pushylin's terrorist was covered by artillery fire in Lyman, he was wounded

Ukraine will buy about 60 Polish KRAB ACS - Polish media

Lieutenant Colonel Dimayev and 40 other Kadyrovites were killed in Lyman

14 OMBR shot down occupant drone correcting fire (PHOTOS)

Russia's casualties in the war in Ukraine amounted to about 30,700 - the General Staff of the Armed Forces

25-year-old defender caused irreparable damage to the invaders: the story of Hero of Ukraine Serhiy Parkhomenko

At least ten occupiers were burned: cadres of successful work of the Armed Forces

SOCIETYBattle group K2 effectively defeated enemy tanks in Donetsk region (VIDEO)