128th brigade of the Armed Forces shot down an enemy kamikaze drone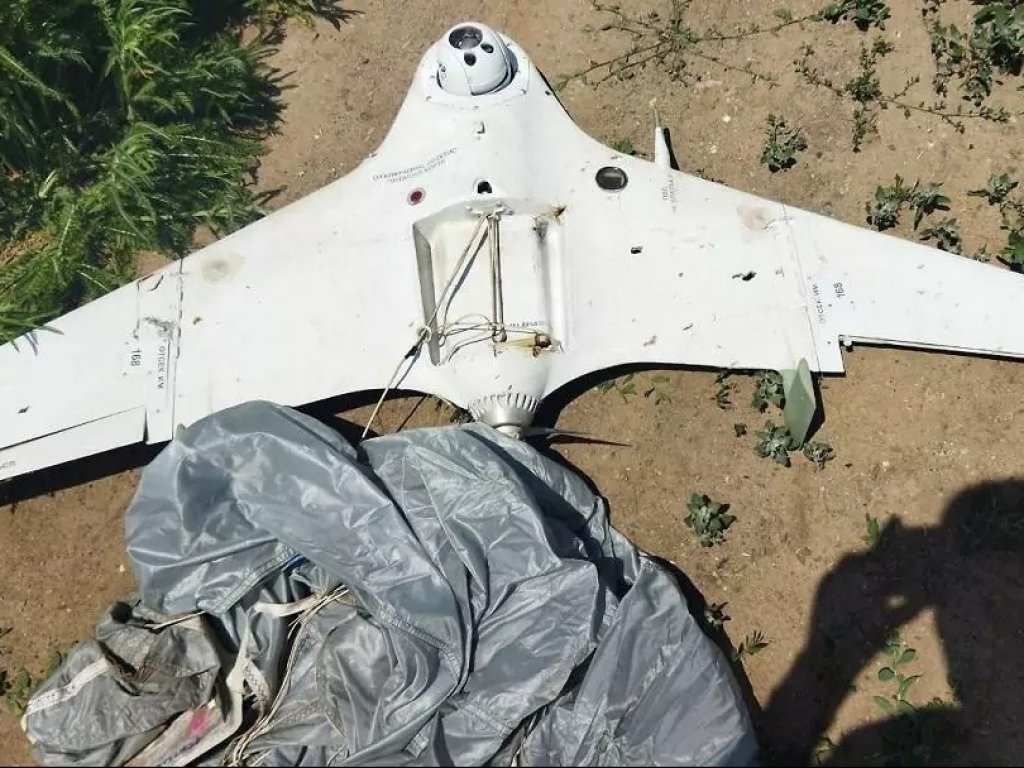 Assault fighters of 128 separate mountain assault Transcarpathian brigade landed a high-precision enemy drone "Cube-UAV".
This was reported in the telegram channel of the brigade.
According to the information, the device was developed by the Kalashnikov concern and was presented for the first time in 2019. It can hang in the air and attack the target with a vertical dive.
The "cube" is also called a kamikaze drone, after launch it does not return to the operator but hits the target or dive, or parachutes, waits for the right moment and explodes.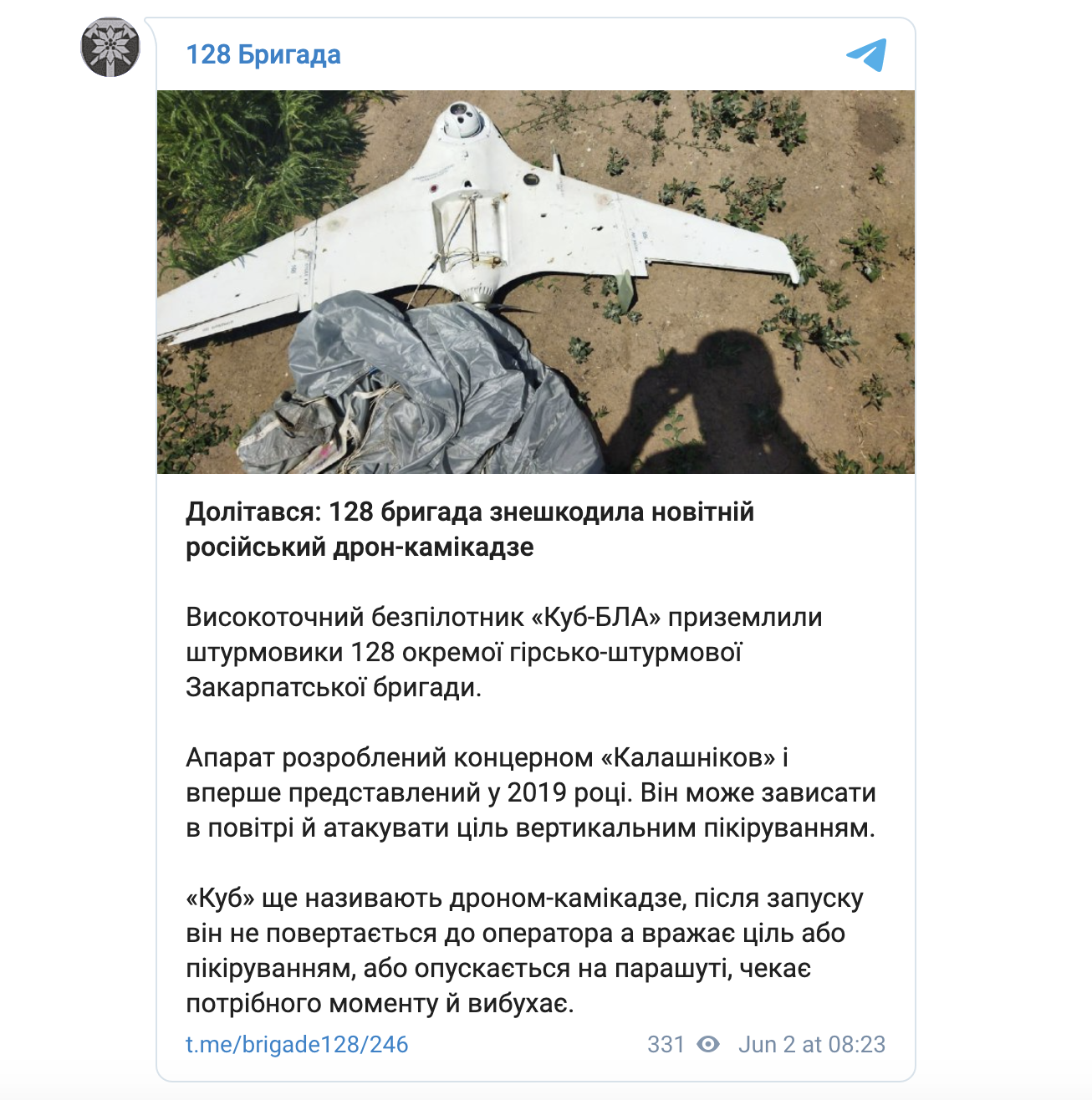 About 128 brigade
128th Separate Mountain Assault Transcarpathian Brigade - a unit of mountain infantry of the Land Forces of Ukraine. Since the beginning of the war in eastern Ukraine, servicemen of the 128th Brigade have taken up positions in the Luhansk region, in the Lysychansk, Severodonetsk, and Rubizhne districts.
On April 24, 2022, the title of Hero of Ukraine with the Order of the Golden Star was awarded to Colonel Denis Chayuk, Deputy Commander of the 128th Separate Mountain Assault Brigade.
Great job Ukrainian combat drone

Read also:
Operational update on invasion of Russia at 06.00 June 2, 2022

Pushylin's terrorist was covered by artillery fire in Lyman, he was wounded

Ukraine will buy about 60 Polish KRAB ACS - Polish media

Lieutenant Colonel Dimayev and 40 other Kadyrovites were killed in Lyman

14 OMBR shot down occupant drone correcting fire (PHOTOS)

Russia's casualties in the war in Ukraine amounted to about 30,700 - the General Staff of the Armed Forces

25-year-old defender caused irreparable damage to the invaders: the story of Hero of Ukraine Serhiy Parkhomenko

At least ten occupiers were burned: cadres of successful work of the Armed Forces

SOCIETYBattle group K2 effectively defeated enemy tanks in Donetsk region (VIDEO)

Ukrainian pilots broke into Azovstal defenders seven times, delivering ammunition and necessary equipment. VIDEO

Veterano Brownie founder opens charity auction to buy drone for the Armed Forces