Veterano Brownie founder opens charity auction to buy drone for the Armed Forces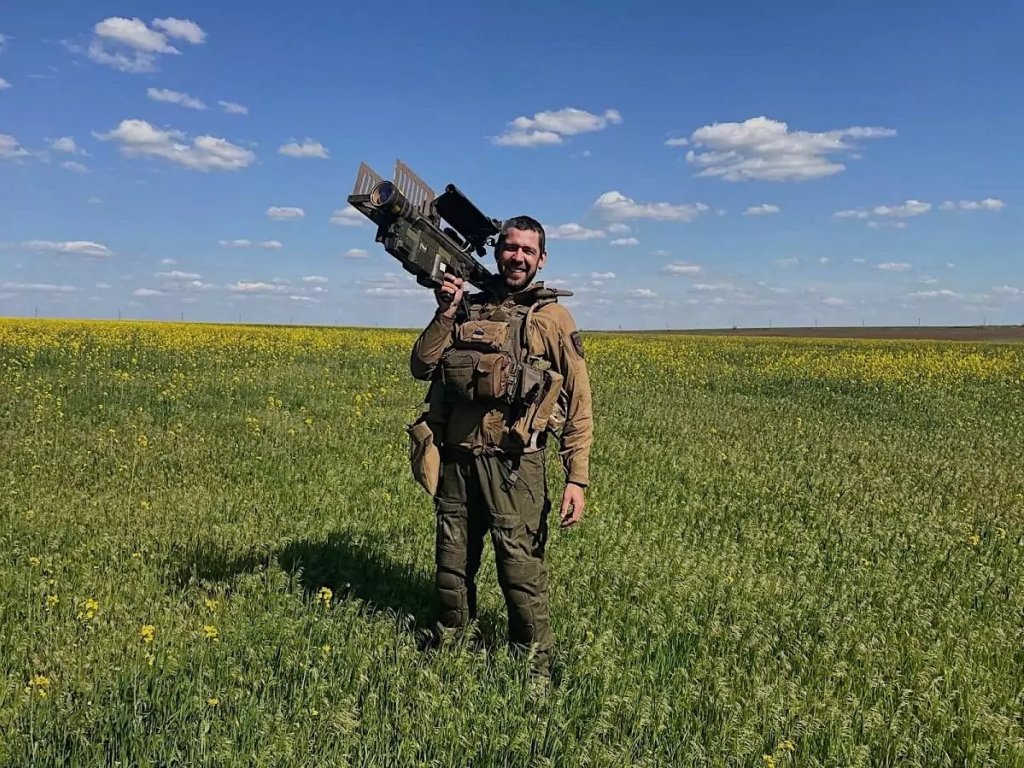 ATO veteran and co-founder of Veterano Brownie Roman Nabozhnyak organized a charity auction to raise $ 50,000 and buy a Punisher drone for the Ukrainian army.
Roman announced this on his Facebook page.
"I made a difficult but necessary decision at this stage to turn Veterano Brownie into Punisher," Roman wrote.
He explained that the coffee shop is not working now and it is likely that it will not be possible to resume work by the end of the war. Therefore, he decided to sell the goods from the coffee shop (utensils, furniture and equipment) and invest the proceeds in the purchase of Punisher.
The table of exhibited lots is available at the link . Roman Nabozhnyak warned that the prices for lots were too high.
How to buy a lot?
Choose a lot that is marked "available"
Make a transfer to the card or PayPal specified at the end of the post. Purpose of payment - selected lot.
You are sending a payment screen to Anastasia Shadchneva .
Purchased lots can be picked up in Kyiv at 39 Nizhniy Val on Saturday, June 4, from 12:00 to 16:00. Or they will be sent by Nova Poshta.
You can also send donations to Roman in the form of free transfer according to the details: 5363 5423 2002 2818 (Roman Nabozhnyak), PayPal: r.nabozhniak@gmail.com.
Note that the Veterano Brownie coffee shop opened in Kyiv on Podil in 2019. The restaurant was founded within the Veterano Group (Veterano Pizza, Veterano Coffee). 10% of the profits of Veterano Brownie went to support the families of soldiers killed in the war in Donbass.
About the Punisher drone
Punisher is a Ukrainian-made drone manufactured by UA Dynamics. The concept of a multiple strike drone was created by veterans of the Russian-Ukrainian war to conduct special reconnaissance and implement tactics of raids on important military facilities with enhanced protection in the deep rear of the enemy. The main tasks of the complex are to destroy the forces and means of the enemy and create a constant psychological pressure.
A few weeks later, a video appeared of how the SSO of Ukraine destroyed an ammunition depot from the Punisher drone in the enemy's rear.
Read also:
Armed Forces blew up enemy landing combat vehicle (VIDEO)

The russian occupiers lost more than 30500 soldiers, and 1358 tanks

For the first time, Ukraine took part in a meeting of the Steering Committee of the NATO Cyber ​​Center

In the south of the Armed Forces of Ukraine lined up armored vehicles of the occupiers from ATGM (VIDEO)

The French journalist became the eighth media man to die in the line of duty

Anti-aircraft missile forces of Ukraine destroyed two missiles of the occupiers

EU approves oil embargo for Russia and disconnection of Sberbank from SWIFT

SBU completes investigation into first rape case during war

In service with the Armed Forces of Ukraine, they noticed an unusual kamikaze drone with a vertical take-off system. It could be a rare PHOLOS UAV

Turkish ANKA drones have learned to detect sea mines

The Armed Forces as a result of counterattack released Nikolaevka in the Kherson region - the General Staff

In Melitopol there was an explosion in the area of ​​residence of the pseudo-governor of Zaporozhye, blew up his niece (photo)