In service with the Armed Forces of Ukraine, they noticed an unusual kamikaze drone with a vertical take-off system. It could be a rare PHOLOS UAV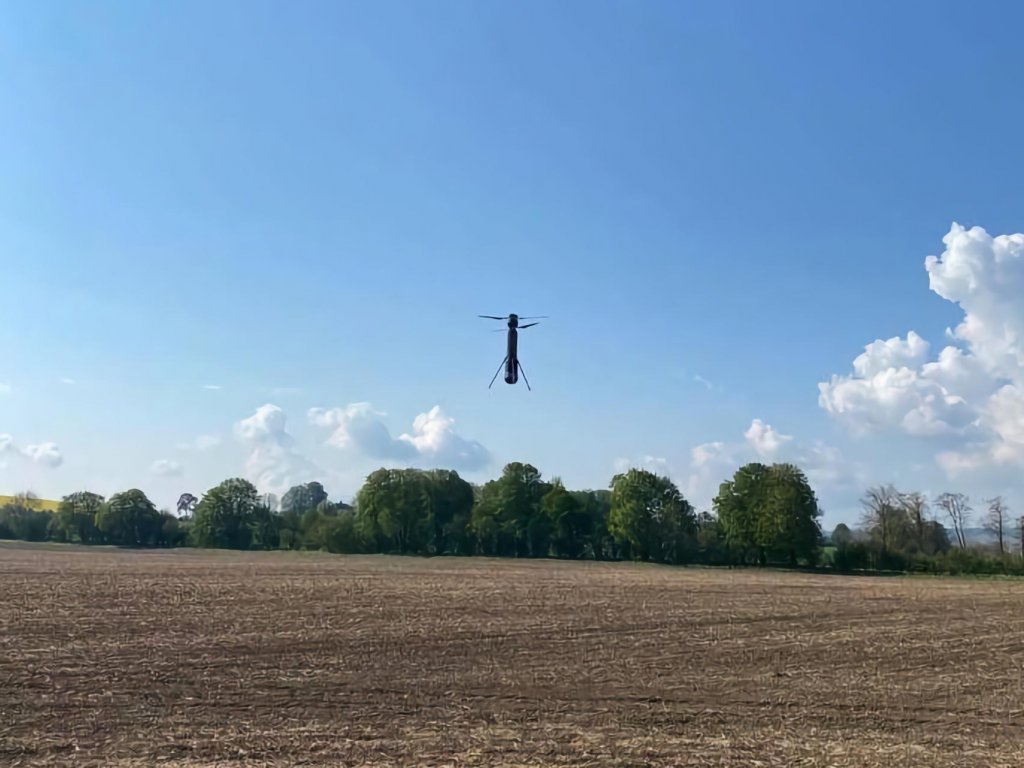 The UAV is interesting in that it has a vertical take-off and landing system. Unfortunately, @UAWeapons cannot say exactly what model this is, but presumably we are talking about a rare PHOLOS unmanned aerial vehicle. It is being developed by the British company Overwatch Aerospace and the American Ascent Aerosystems.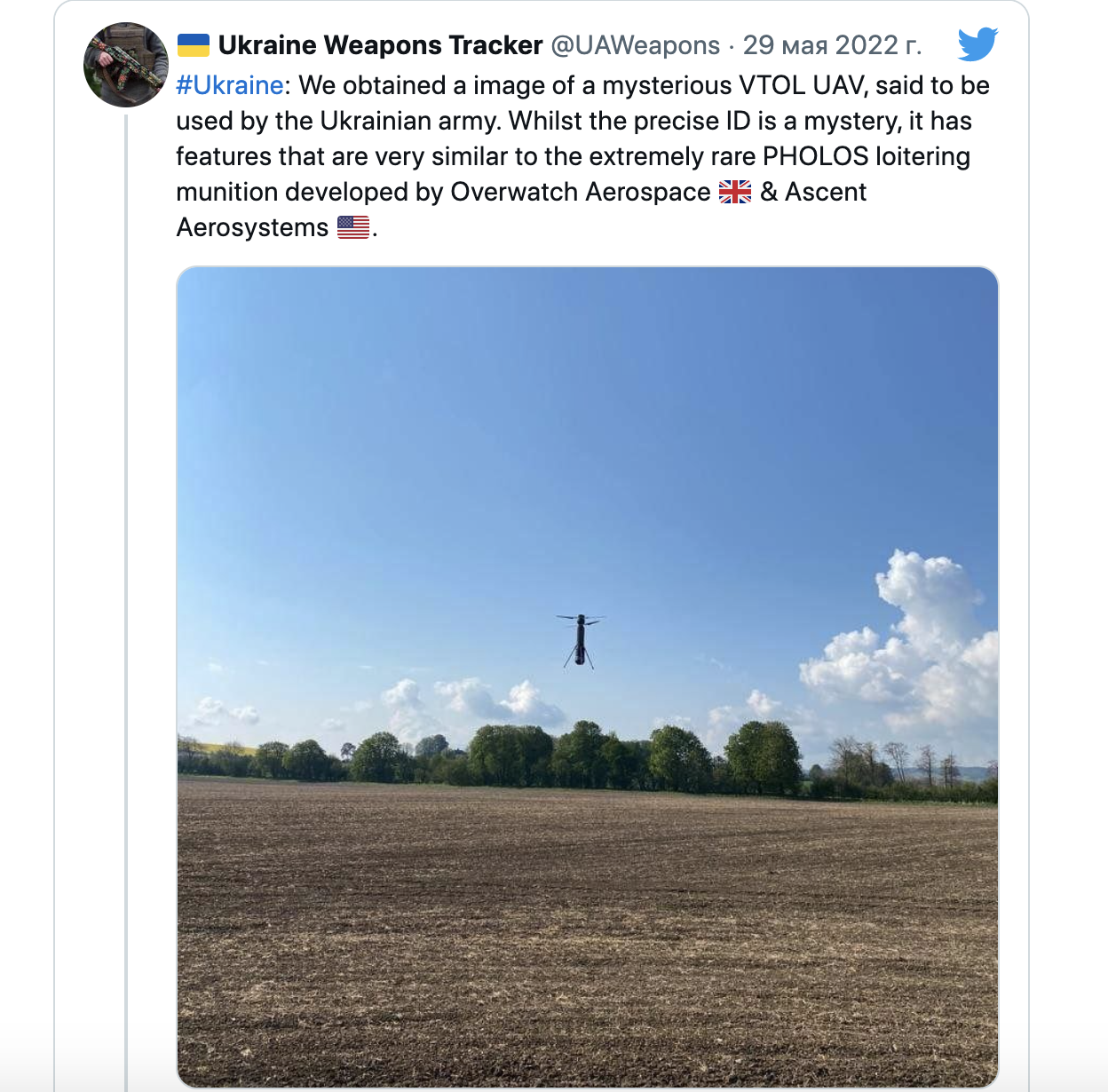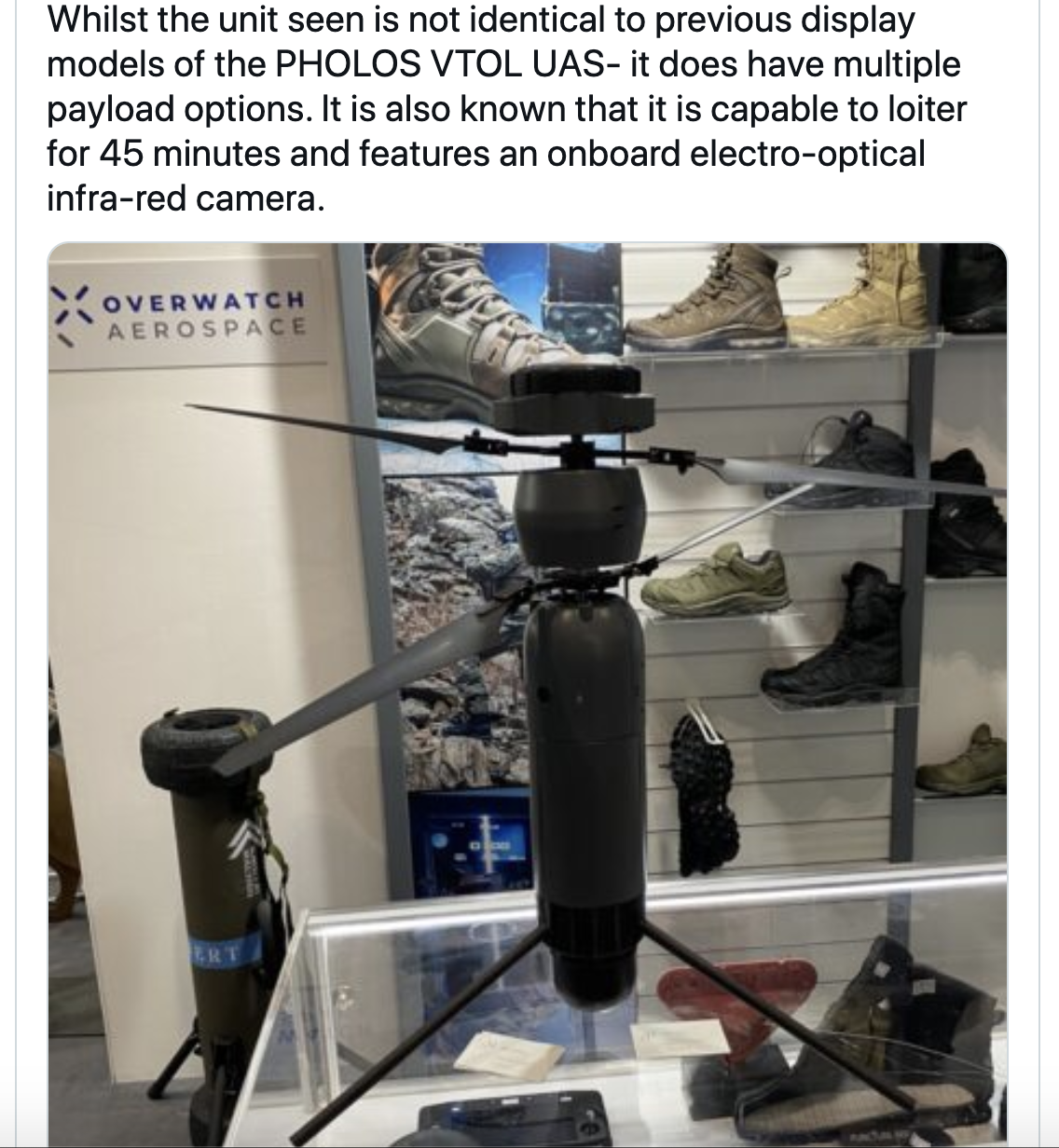 Such a kamikaze drone boasts an on-board optical-electronic infrared camera. As for autonomy, according to the analyst, PHOLOS is able to stay in the air for up to 45 minutes. By the way, it is likely that the United Kingdom gave us such drones. At least in April, the country's Ministry of Defense said that it would send high-tech loitering ammunition to Ukraine for pinpoint strikes.
Read also:
Turkish ANKA drones have learned to detect sea mines

The Armed Forces as a result of counterattack released Nikolaevka in the Kherson region - the General Staff

In Melitopol there was an explosion in the area of ​​residence of the pseudo-governor of Zaporozhye, blew up his niece (photo)

Biden said he would not provide Ukraine with missiles that could reach Russia

Oleksiy Reznikov: Ukraine will receive heavy weapons from Slovakia

Armed drones of the Armed Forces destroyed two BMD-4M occupiers in the Zaporozhye direction (VIDEO)

The Ukrainian Armed Forces shot down a rare Russian Mi-35MS helicopter

AZOV-Kharkiv unit armed with FN F2000 and FN SCAR rifles

M270 MLRS or M142 HIMARS. Which of these two systems can Ukraine get?