In Melitopol there was an explosion in the area of ​​residence of the pseudo-governor of Zaporozhye, blew up his niece (photo)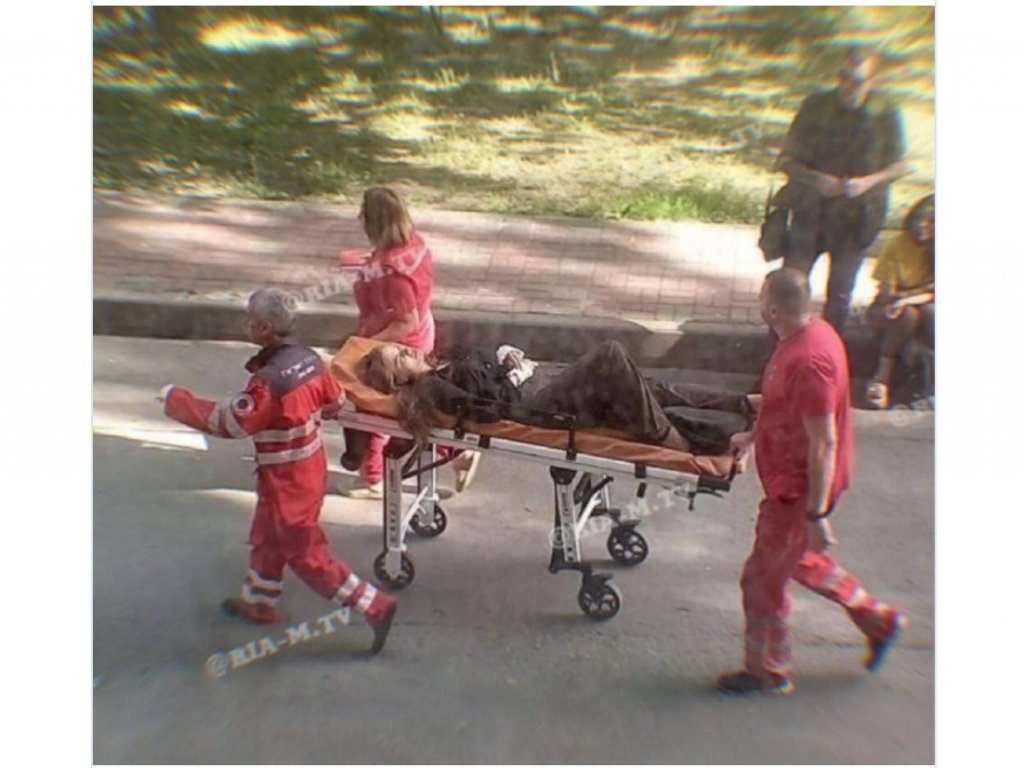 In the center of the Russian-occupied Melitopol, a powerful explosion erupted in the area of ​​residence of the Gauleiter of the Zaporozhye region from Russia - former People's Deputy Yevgeny Balitsky. It is possible that this time local guerrillas worked, as well as in the occupied Energodar on May 22. This was reported by RIA Melitopol.
The explosion occurred outside the cafe "Storm" in the central square. It is in the central square of the city - in the building of the Palace of Culture named after Taras Shevchenko - is the so-called "military-civil administration" of Russian invaders and collaborators.
According to media reports, the explosion took place at 07:50. Melitopol residents living in the area of ​​Heroes of Ukraine, Petro Doroshenko and Bohdan Khmelnytsky streets were shaking windows and walls in their houses.
"According to preliminary data, it exploded near the Kvartal shopping center, where a high-rise building of the pseudo-governor of Zaporizhia region Yevhen Balytsky is located. It is possible that saboteurs worked. Currently, Melitopol residents are watching black smoke clubs in the city center," the statement said.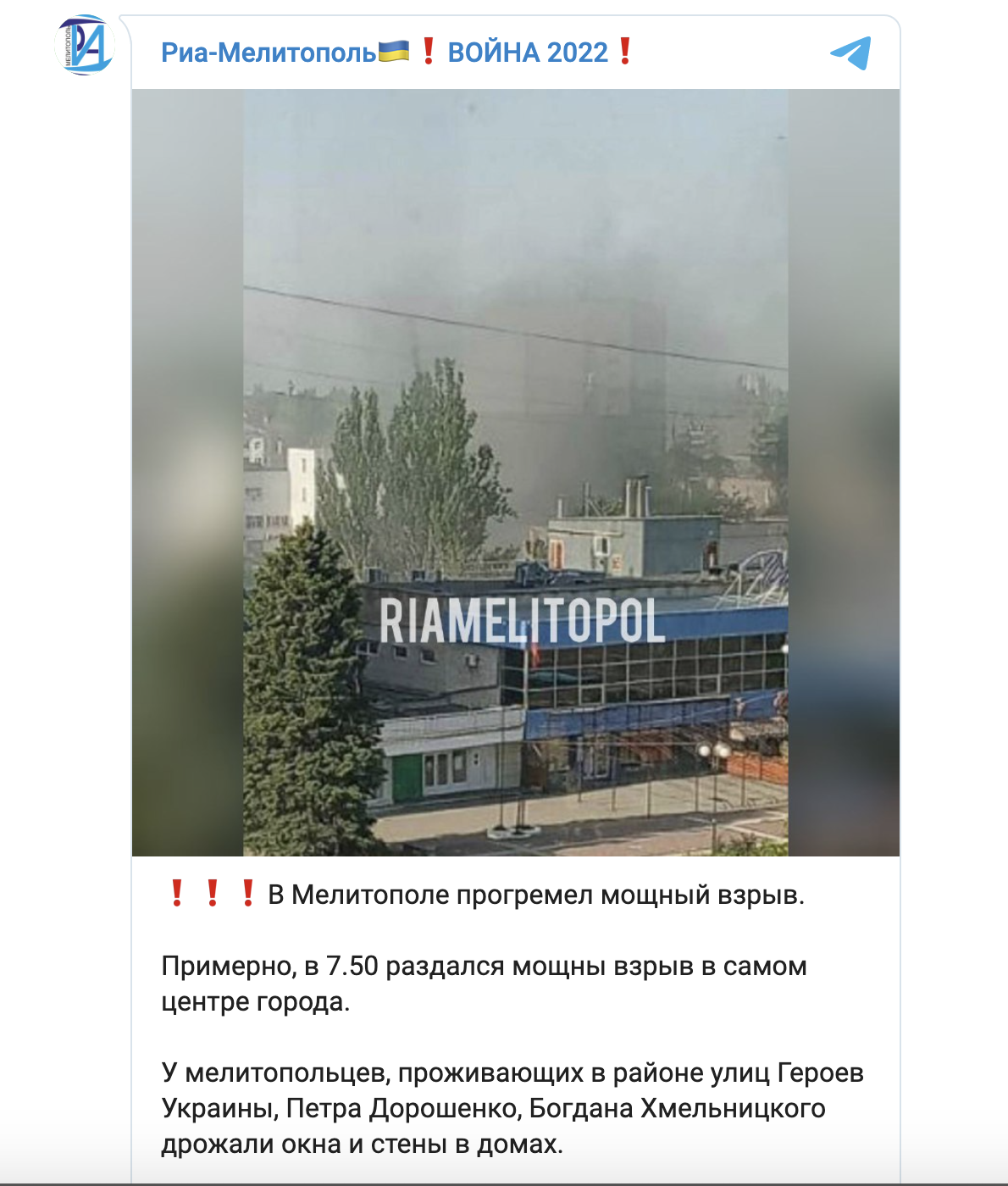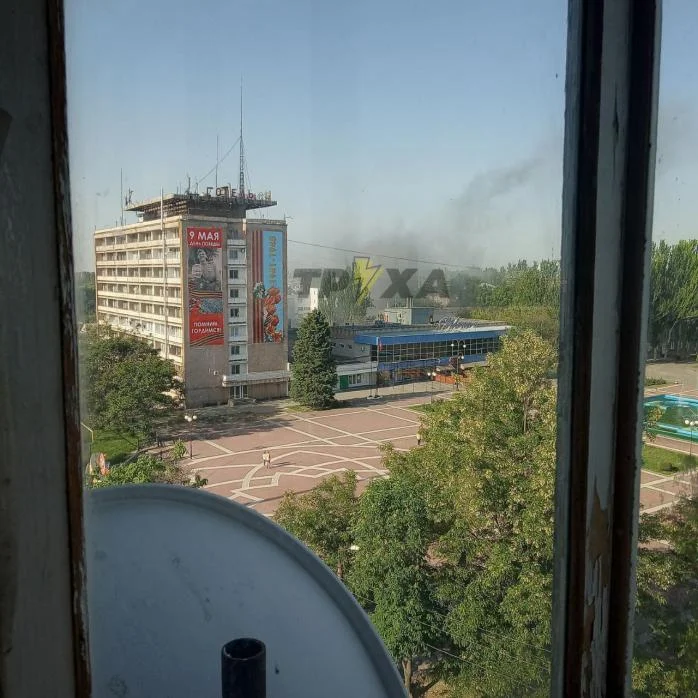 There are victims as a result of the explosion. Footage has appeared on the Internet showing medics carrying the wounded on a stretcher. There is information that Yevhenia Zaitseva, the daughter of the late Oleh Balytsky, the brother of the fake governor-traitor of Ukraine Yevhen Balytsky, was injured.
Rosguardians, police, military are studying a package on the sidewalk. According to unverified data , two women and a young man were injured. The information is preliminary and is currently being clarified.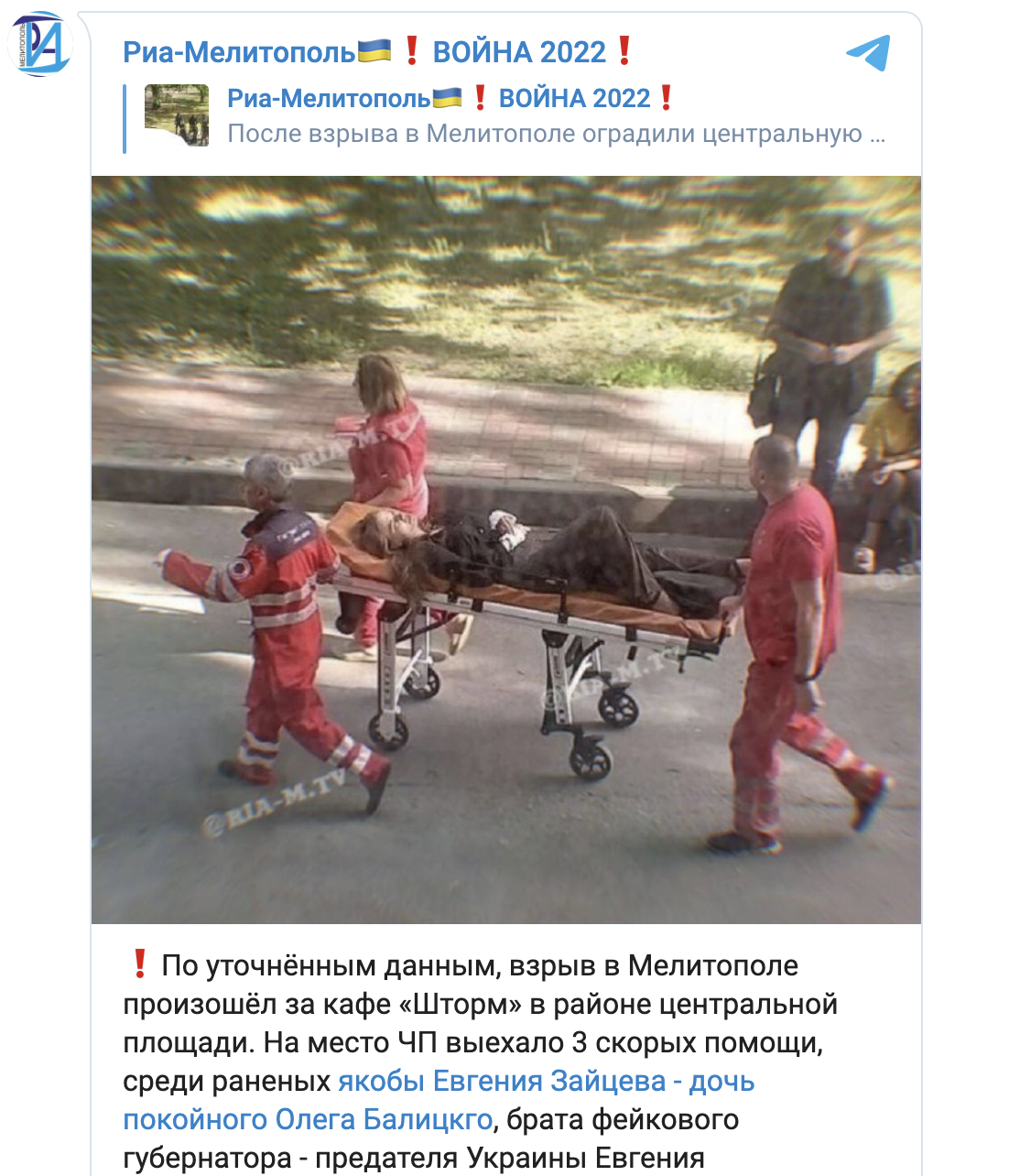 We will remind that on May 22 in Energodar local partisans in entrance of a high-rise building down the street Kurchatov, 38 blew up "the head of military administration" of occupiers - the protege of the Russian Federation Andrey Shevchik together with his bodyguards . They were hospitalized with injuries of varying severity. Andriy Shevchyk is a deputy of the city council of Energodar from OPZZh. On March 27, he announced that he would head the "City Self-Organization Council" set up by the Russian military.
Read also:
Biden said he would not provide Ukraine with missiles that could reach Russia

Oleksiy Reznikov: Ukraine will receive heavy weapons from Slovakia

Armed drones of the Armed Forces destroyed two BMD-4M occupiers in the Zaporozhye direction (VIDEO)

The Ukrainian Armed Forces shot down a rare Russian Mi-35MS helicopter

AZOV-Kharkiv unit armed with FN F2000 and FN SCAR rifles

M270 MLRS or M142 HIMARS. Which of these two systems can Ukraine get?

Gunners showed how MLRS strikes at the Russian occupiers

The Russian command uses the families of the occupiers as hostages - intelligence

Armed Forces went on the offensive in the south of Ukraine - Institute for War Research explains the consequences for the enemy (Map)

Ukrainian paratroopers destroyed a platoon of occupiers from the Pskov region