The French journalist became the eighth media man to die in the line of duty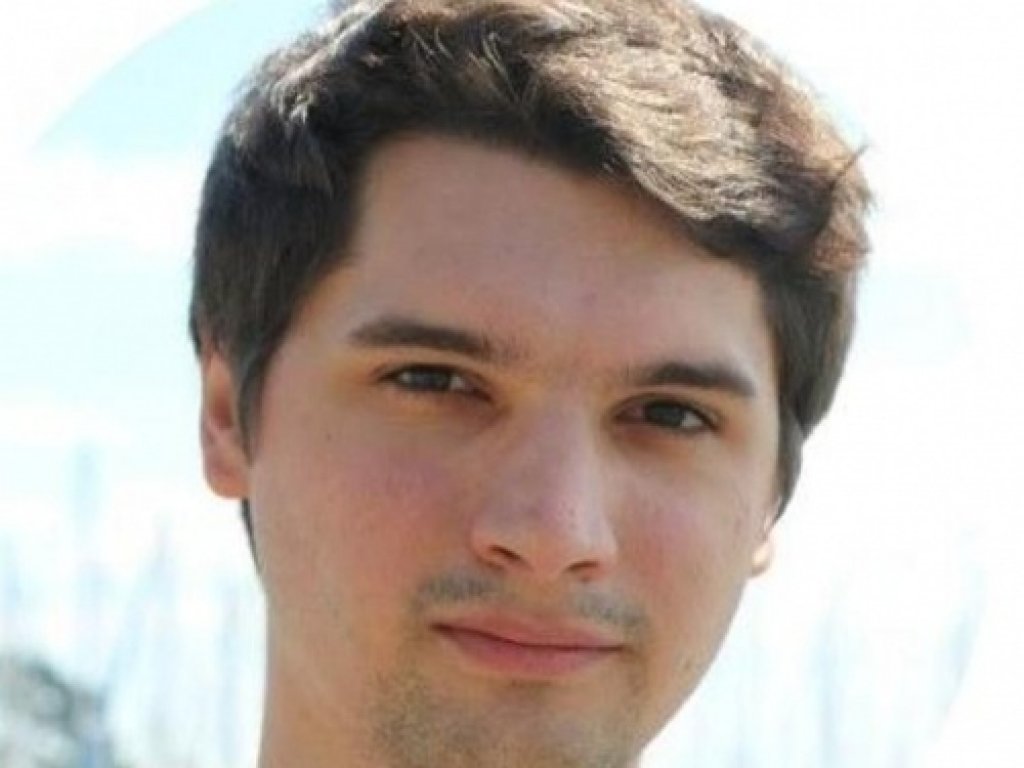 The National Union of Journalists of Ukraine (NUJU) has expressed its sincere condolences to the family and friends of French journalist BFMTV journalist Frederic Leclerc-Imhoff, who died on May 30 as a result of Russian shelling in Luhansk region.
This is stated in the message of the National Union of Journalists of Ukraine.
"Frederick's death is the eighth death of a journalist in the line of duty while covering Russia's war against Ukraine. In total, according to the National Union of Journalists of Ukraine, 32 - THIRTY-TWO - media workers (journalists in execution, civilian victims and servicemen заги) have died so far. The cause of death of our colleagues is one. War… Journalists are important! " - Serhiy Tomilenko, Chairman of the National Union of Journalists of Ukraine , emphasized in his post on the social network Facebook.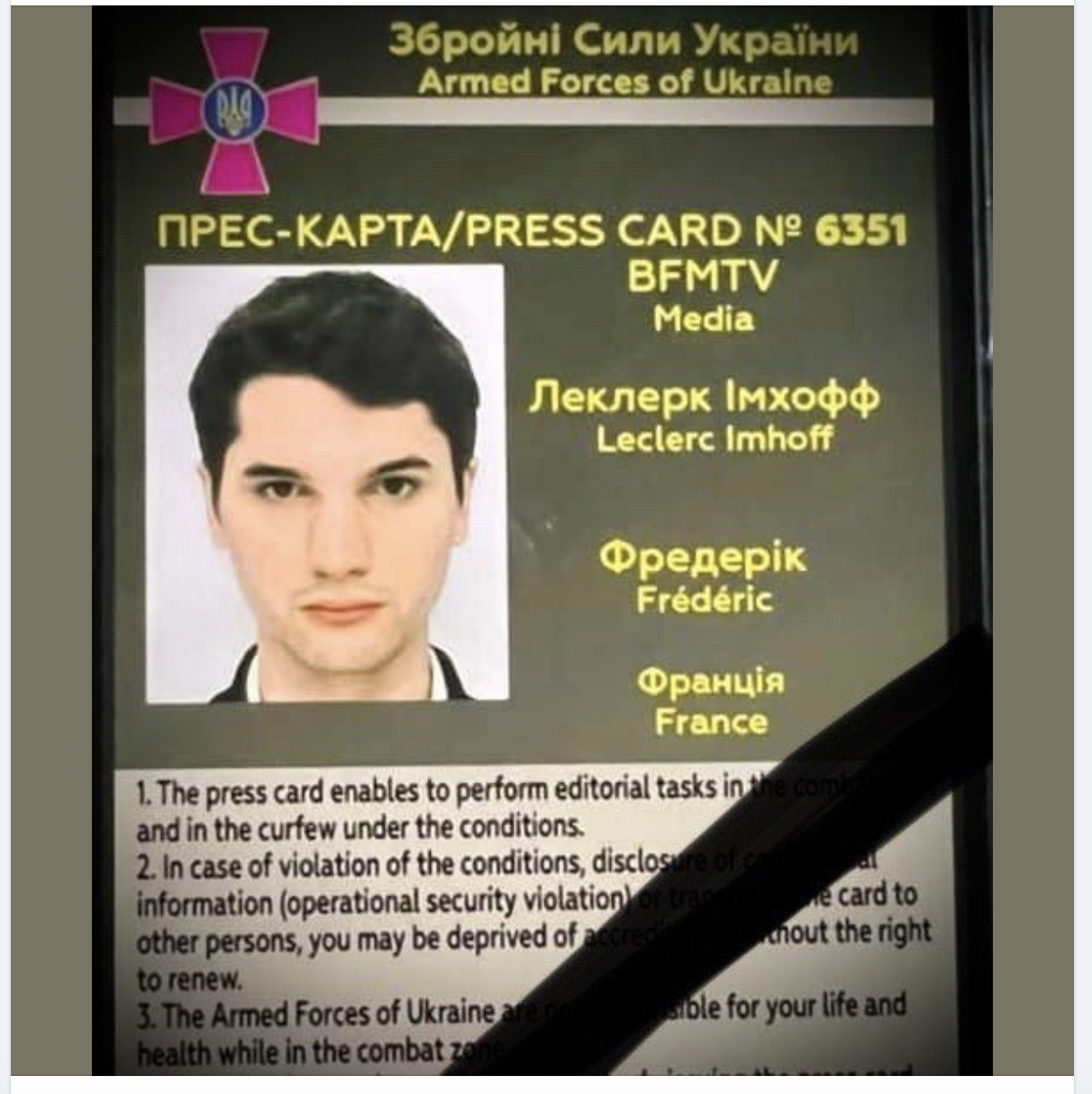 The death of his employee from the Russian shelling in Ukraine was confirmed by the management of the French television broadcaster BFMTV.
"BFMTV is saddened to announce the death of Frederick Leclerc-Imhoff, a journalist-reporter killed in Ukraine. BFMTV and the Altice media group say TV reporter Frederik Leclerc-Imhoff was killed on Monday on his way to Lysychansk in Ukraine's Luhansk region. Our reporter covered the ongoing war. He fell victim to shrapnel during a humanitarian operation on armored vehicles. Altice Media Group and BFMTV share the pain of his family and loved ones. This tragic event reminds us of the danger that threatens all journalists who have been covering this war at the risk of their lives for more than three months, " the BFMTV statement said.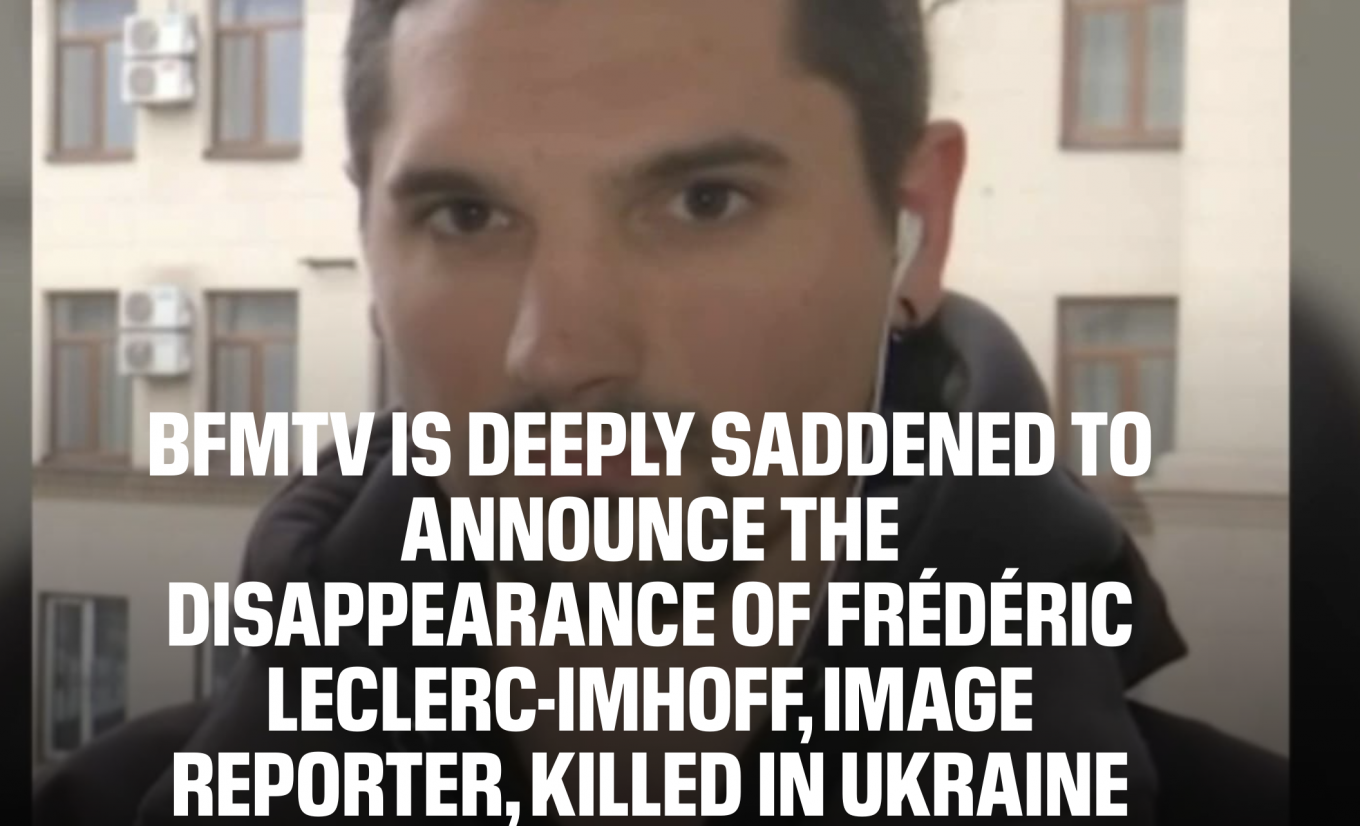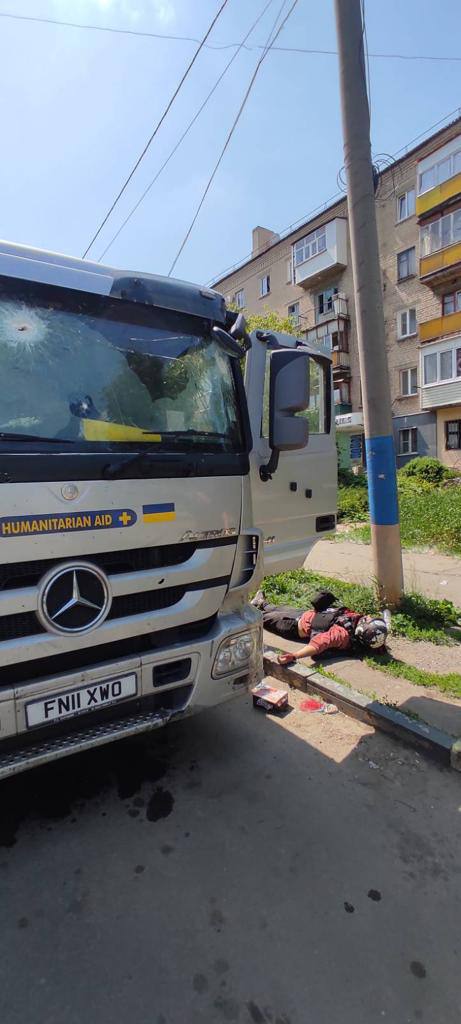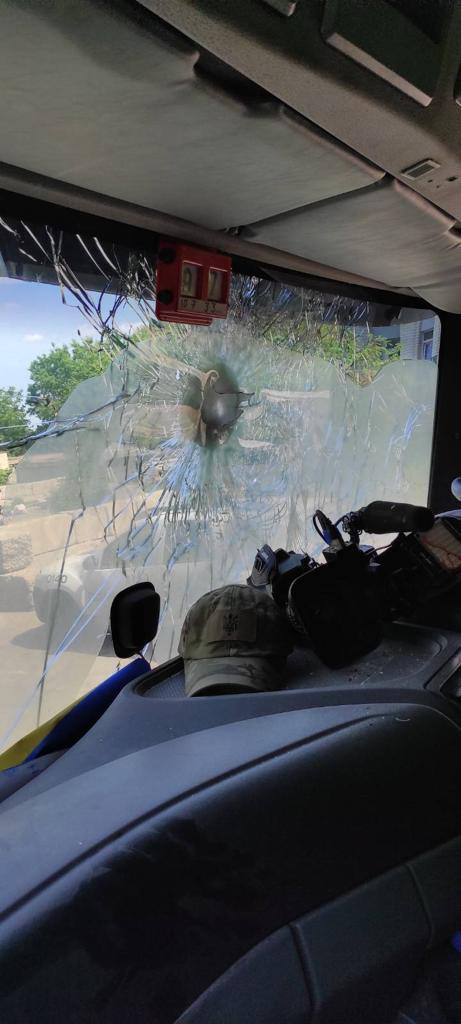 Read also:
Anti-aircraft missile forces of Ukraine destroyed two missiles of the occupiers

EU approves oil embargo for Russia and disconnection of Sberbank from SWIFT

SBU completes investigation into first rape case during war

In service with the Armed Forces of Ukraine, they noticed an unusual kamikaze drone with a vertical take-off system. It could be a rare PHOLOS UAV

Turkish ANKA drones have learned to detect sea mines

The Armed Forces as a result of counterattack released Nikolaevka in the Kherson region - the General Staff

In Melitopol there was an explosion in the area of ​​residence of the pseudo-governor of Zaporozhye, blew up his niece (photo)

Biden said he would not provide Ukraine with missiles that could reach Russia

Oleksiy Reznikov: Ukraine will receive heavy weapons from Slovakia

Armed drones of the Armed Forces destroyed two BMD-4M occupiers in the Zaporozhye direction (VIDEO)

The Ukrainian Armed Forces shot down a rare Russian Mi-35MS helicopter