Azovstal defender pseudo-Orest awarded Grand Press Photo for photos from Mariupol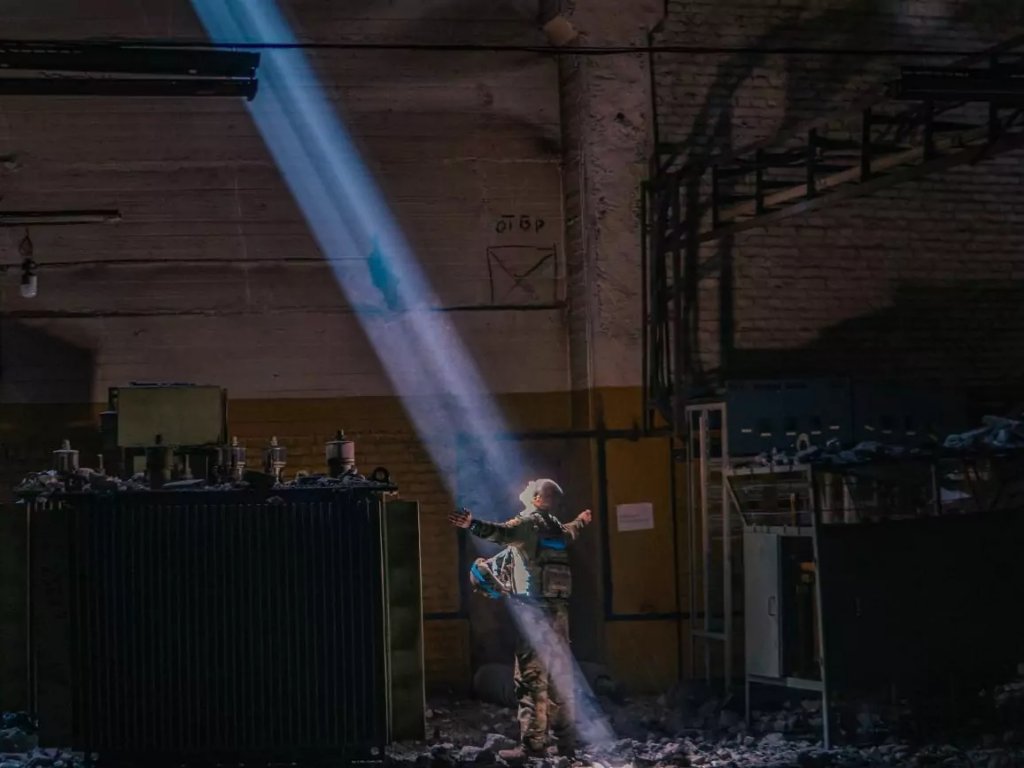 Dmytro Kozatskyi, a Ukrainian defender and soldier of the Azov Regiment, was awarded a special prize at the prestigious Polish Grand Press Photo 2022 for his photographs of Mariupol, which was surrounded by Russian troops.
This was reported by Ukrinform with reference to the Polish edition of Press.pl .
The organizers called the moment of awarding the work of the Ukrainian defender "the most touching moment of the celebration."
"We believe that Dmytro will receive this diploma from us personally during next year's competition. We are waiting for him, alive and well, "said Veronika Mirovska, President of the Grand Press Foundation.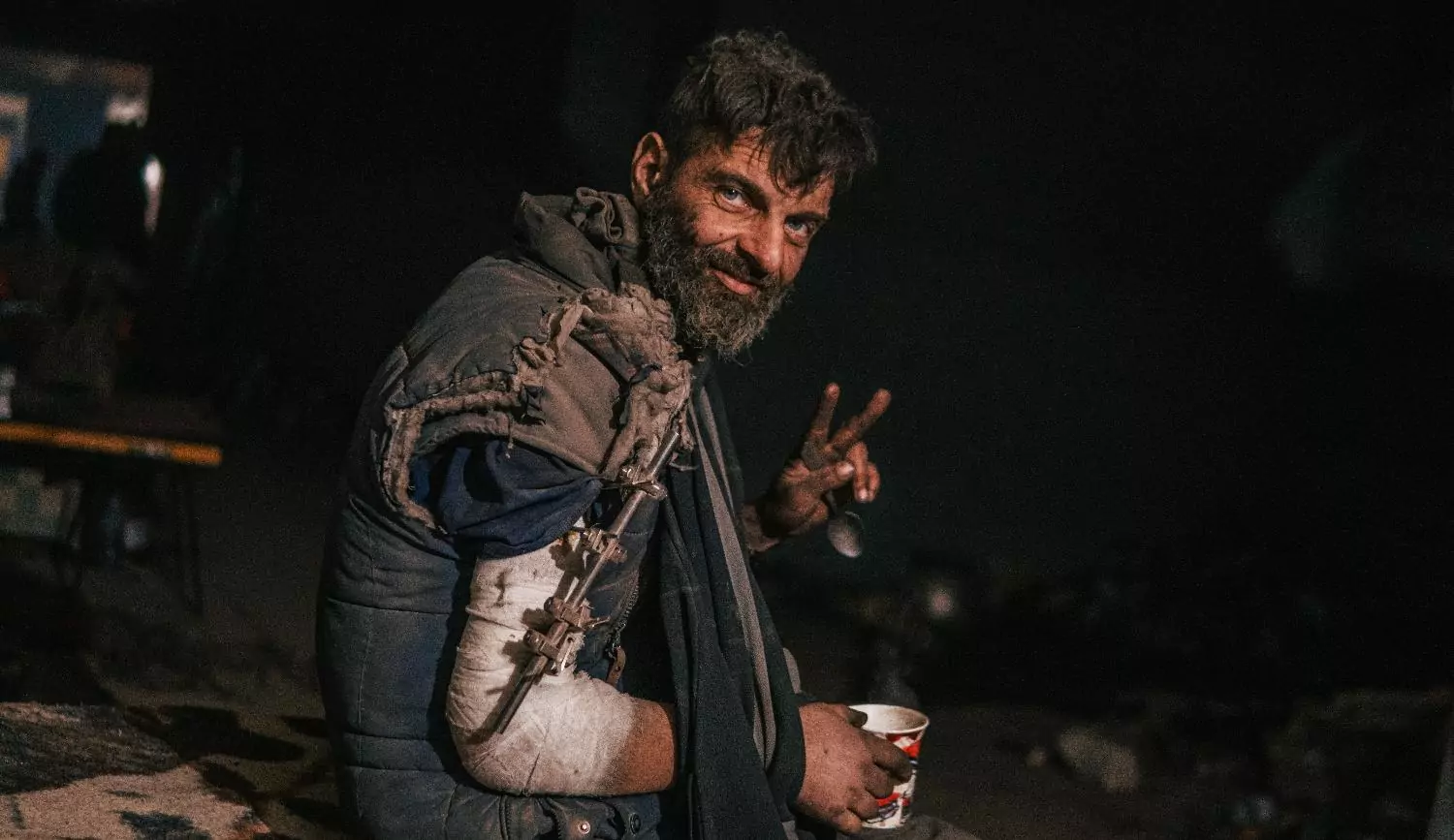 This year's photo, according to the organizers of Grand Press Photo, was a photo by The Washington Post photojournalist Wojciech Gzędzinski.
It should be noted that on the eve of leaving the Azovstal plant, Dmytro Kozatskyi posted links to his photos on his Twitter page and urged Ukrainians to send them to all possible prizes and competitions.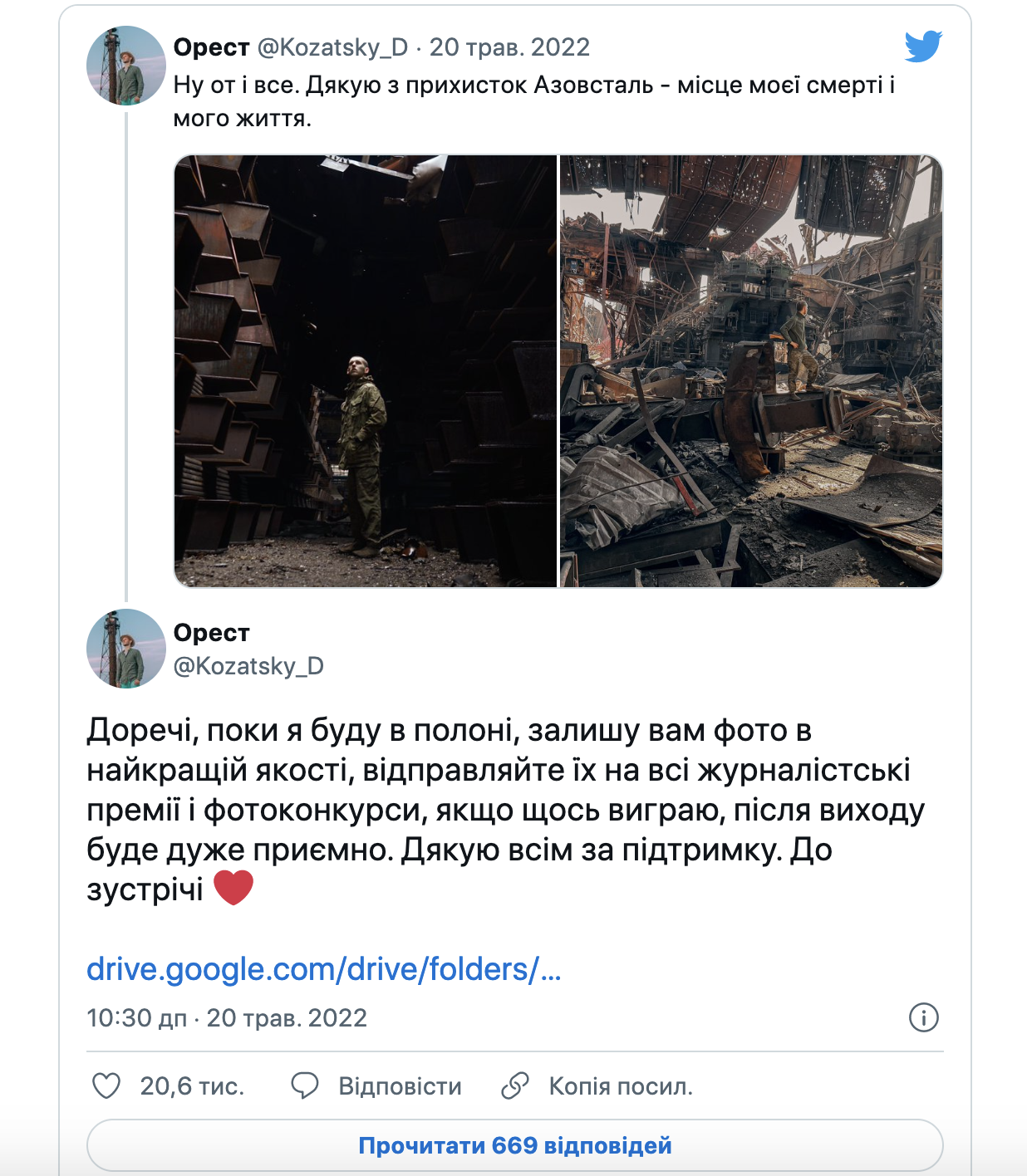 "While I am in captivity, I will leave you a photo in the best quality. Send them to all journalism awards and photo contests, if I win something, it will be very nice after the release. Thank you all for your support. See you, "Orest wrote.
You can view all the photos of the Ukrainian defender at this link .
Read also:

"If we have already come here, we are like kings of the world": the pilot who broke through to "Azovstal" delivered cargoes over 100 km deep into Russian positions (video)
The General Staff of the Armed Forces of Ukraine reports the loss of the enemy as of June 3
Air reconnaissance destroys enemy tanks with R18 octocopter (VIDEO)
"Afghan" Mi-17 is already working against the occupiers in Ukraine