Soldiers of the KRAKEN special forces hit a Russian armored personnel carrier from a MATADOR grenade launcher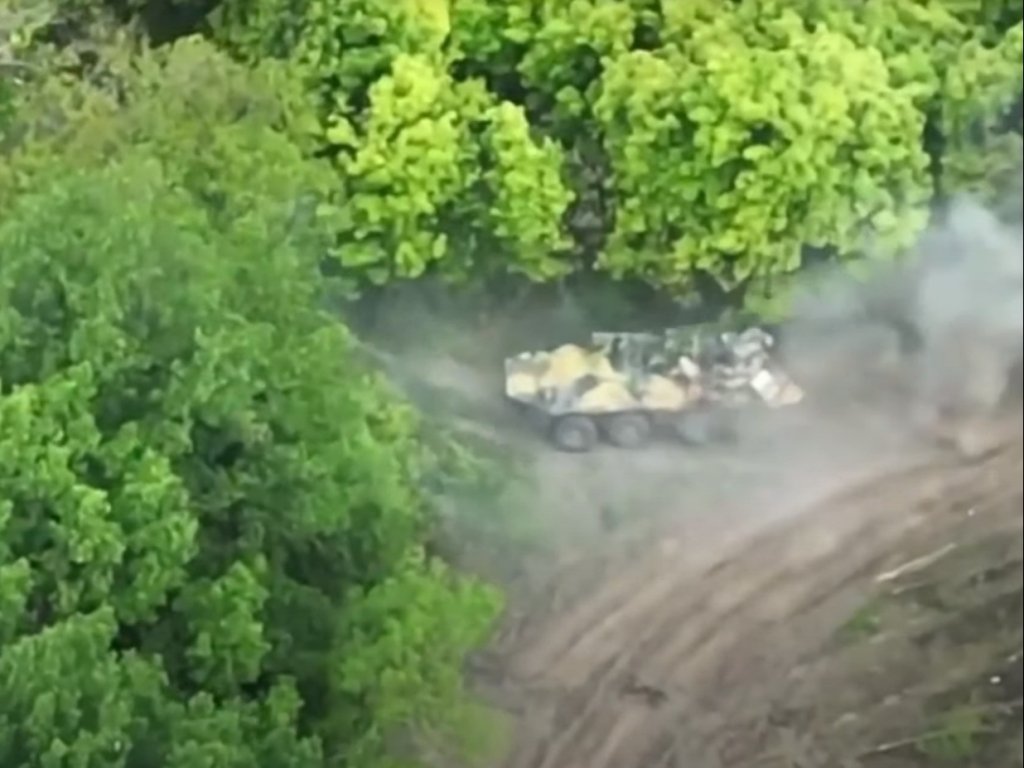 An armored personnel carrier BTR-80 of the Russian occupation forces was hit by a hand grenade launcher and was damaged.
The successful attack on enemy armored vehicles is evidenced by a published video .
To defeat the armored personnel carrier, the fighters used a German hand grenade launcher RGW90 MATADOR.
It is reported that the clash took place north of Kharkiv.
The enemy BTR-80 was destroyed by the sabotage and reconnaissance group of the KRAKEN special unit.
Soldiers of the Ukrainian unit were moving through the woods and found an armored personnel carrier of the Russian occupation forces, which was moving in an open area near the forest.
After the discovery of enemy equipment, it was decided to destroy it.
After the first hit, the Russian BTR-80 was damaged and tried to hide in the woods, during which it was hit by a grenade launcher for the second time.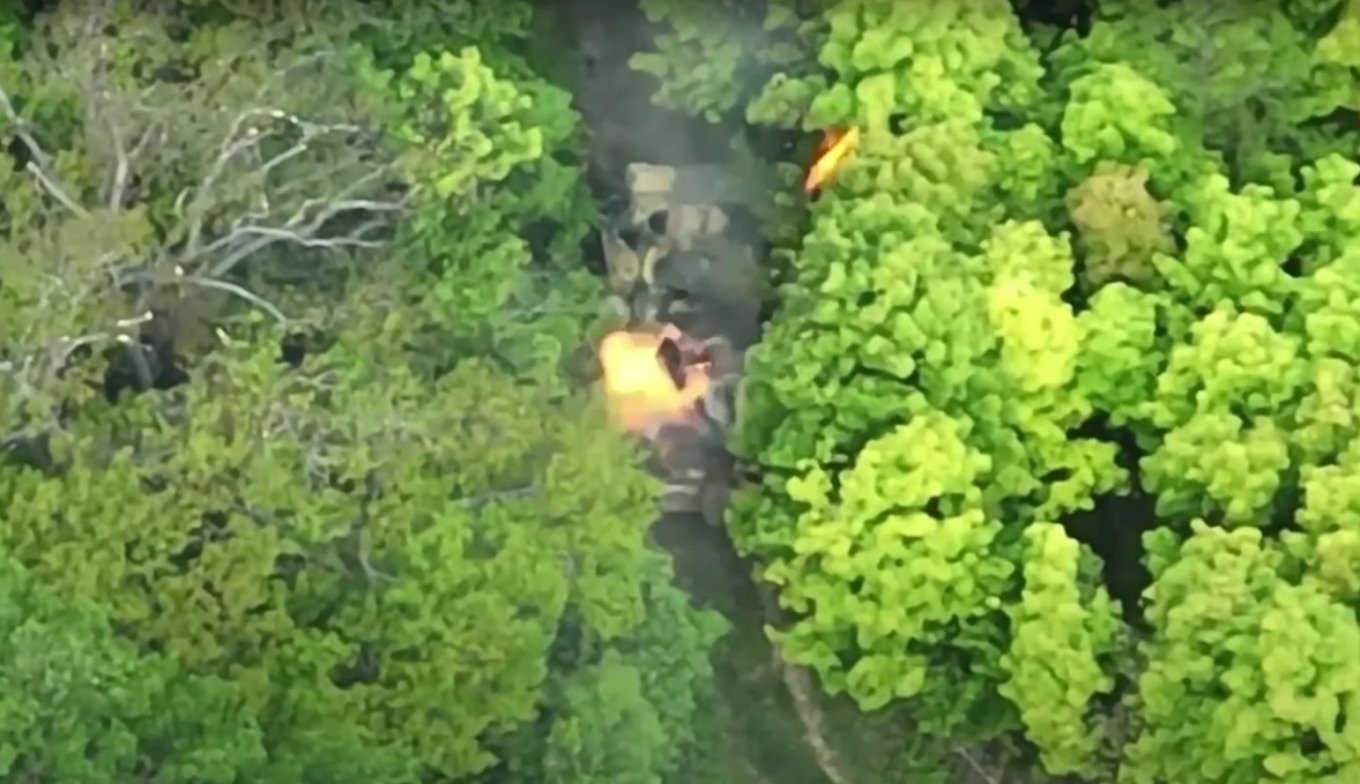 After entering the forest road, the armored personnel carrier stopped and was attacked again by a Ukrainian unit and received several hits and did not move again. The fate of the Russian occupiers who moved on the armored personnel carrier was not reported.
Surveillance of enemy armored vehicles was carried out with the help of a drone, which recorded the successful actions of soldiers of the sabotage and reconnaissance group of the Ukrainian special unit KRAKEN.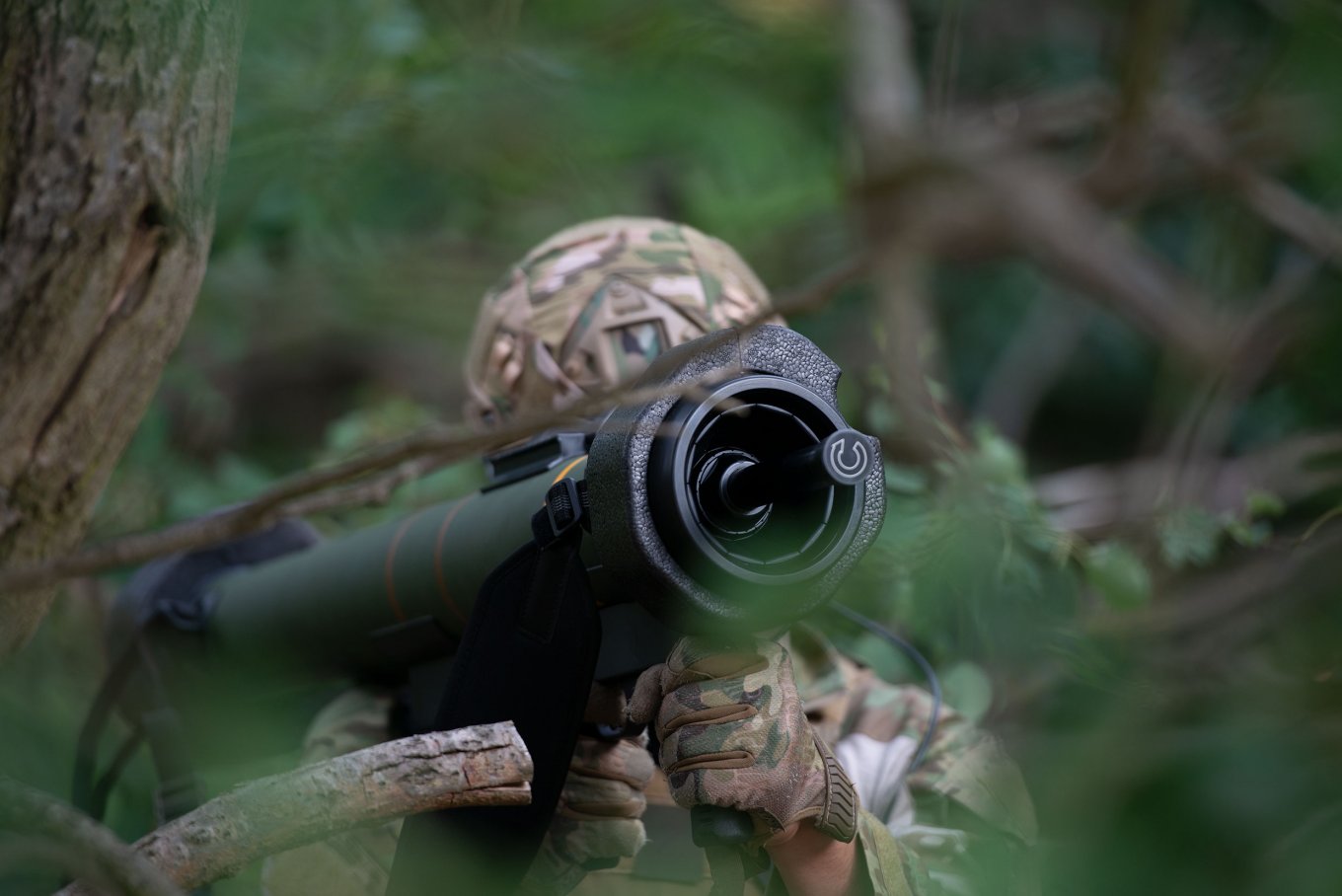 It became known in March that the Defense Forces of Ukraine will receive German RGW90 MATADOR grenade launchers .
MATADOR (Man-portable Anti-Tank, Anti-DOoR) is a disposable 90 mm hand-held anti-tank grenade launcher developed in cooperation with Germany, Israel and Singapore. The range of ammunition for the grenade launcher is designed to destroy tanks, vehicles, infantry, buildings. There are also smoke and lighting munitions.
Read also:
The World Congress of Ukrainians has purchased a DeltaQuad drone for the Armed Forces

The Ukrainian military demonstrated the combat performance of FH70 howitzers

During the day, the enemy army became 150 soldiers smaller and 28 units weaker

The General Staff showed how Canada sends weapons to Ukraine

French brains of Thales after 2014 supplied Russia with weapons that kill Ukrainians by the thousands: video evidence

Ukrainian soldiers from the Stugna-P anti-tank missile system destroyed a racist tank. VIDEO

Su-25 assault planes were disassembled in Europe and delivered to Ukraine - Foreign Policy

The kamikaze drone of the Ukrainian special forces was struck by the tank crew of the occupiers