The kamikaze drone of the Ukrainian special forces was struck by the tank crew of the occupiers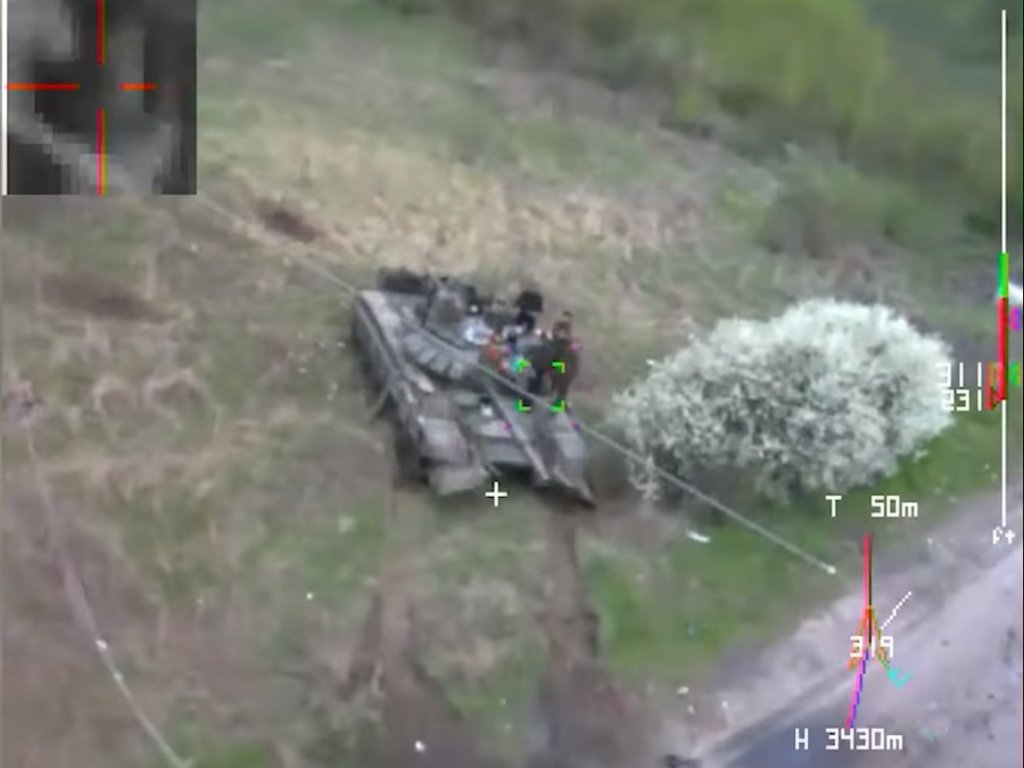 Ukrainian special forces have shown how a kamikaze drone strikes the manpower and tank of Russian invaders.
The video of the drone 's work was published by the Command of the Special Operations Forces of the Armed Forces of Ukraine.
This video is published to the public for the first time.
Two tank crews of the occupiers were destroyed during the use of the latest weapons.
According to Ukrainian soldiers, the Russian invaders were quietly drinking alcohol at one of the positions, sitting on the armor of their T-72 tank.
"A modern kamikaze drone, equipped with a powerful explosive, flew straight into the tank, causing irreparable damage to the enemy. The whole process of destroying the enemy was filmed by a camera located on the killer drone, "the SSO said.
The Ukrainian military noted that this video was published for the first time in public, but noted that the combat use of kamikaze UAVs became a common practice for the SSO of Ukraine during the war with Russian invaders.
The special forces stressed that this is a good example of how the help of foreign partners together with the training and professionalism of Ukrainian soldiers give positive results at the front.
However, the Special Operations Forces did not specify which kamikaze drone struck the enemy tank and the enemy's manpower.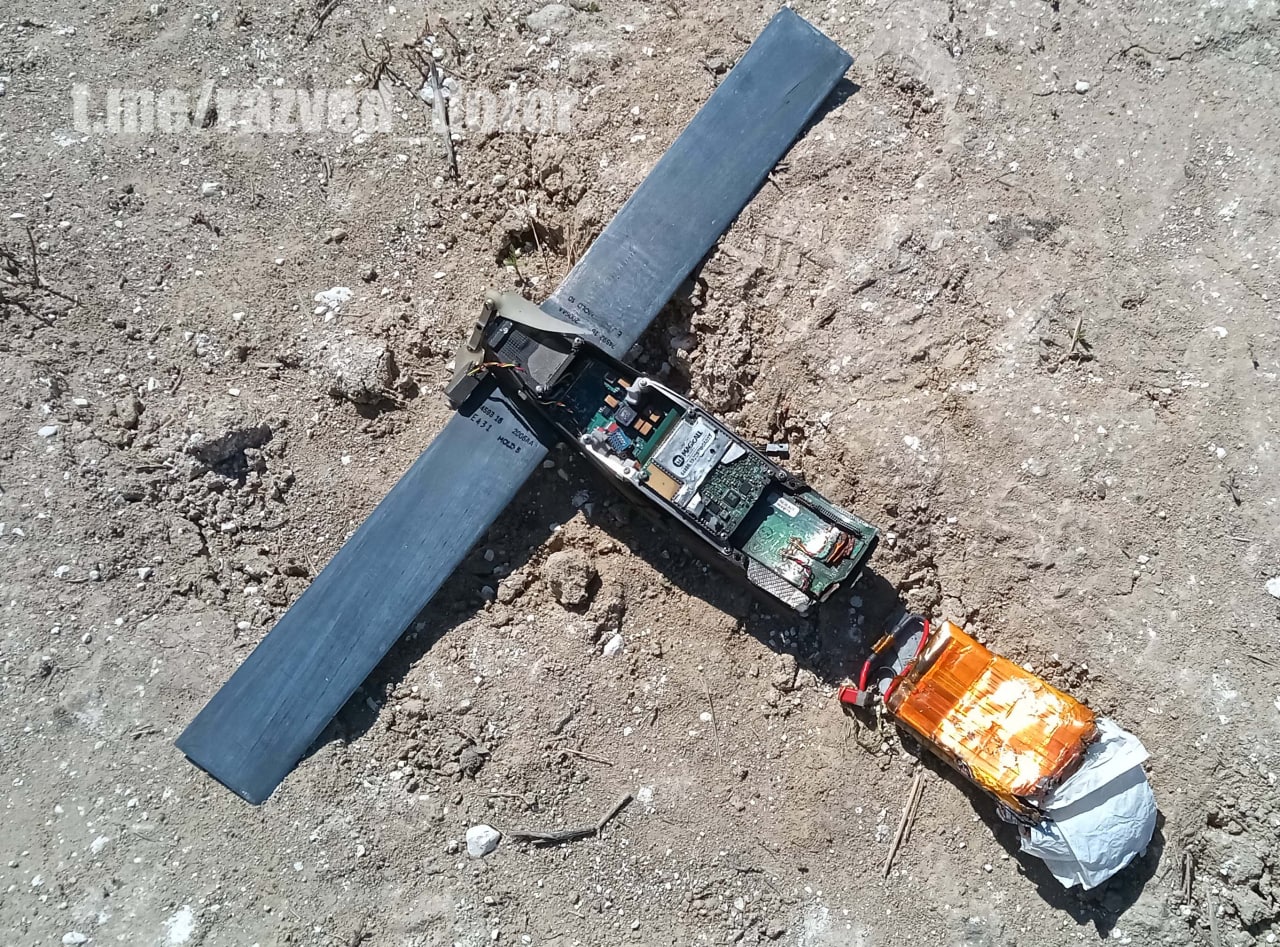 In early May, it became known that the Armed Forces of Ukraine began using barracks ammunition handed over to the United States against the occupiers . Ukrainians used new weapons in Kharkiv region.


Also on May 6, the 53rd Brigade announced the use of the Switchblade UAV on its front line. The military released a video confirmation.



Switchblade 300 is a product of the American company AeroVironment.
Kamikaze drone has a range of 10 km;
flight duration - 15 minutes;
weight - 2.5 kg; flight altitude:
150-4500 meters and cruising speed up to 100 km / h.
Read also:

The Ukrainian military began using M320 grenade launchers

New data on the losses of Russians in the war with Ukraine: more than 29 thousand people, 1,300 tanks

Destroyed DT-30 "Knight" was shown in Vilkhivka

30 OMBR effectively destroyed a Russian truck with ammunition (VIDEO)

From the first shot: NATO howitzer gunners hit the command post of the Russian unit

The occupying army was reduced by 29,200 soldiers - the General Staff of the Armed Forces of Ukraine

Ukrainian paratroopers destroy a unit of the 76th Airborne Assault Division

Ukrainian artillerymen told how they use space reconnaissance to destroy the occupiers
Ukrainian fighters eliminated the Russians and captured the BMP-1
Fighting drone of Air Intelligence defeated the BMP of the occupiers (VIDEO)
In the occupied Energodar, partisans blew up the mayor-collaborator together with the guards (photo)