Air Intelligence shows NLAW firing on enemy tanks (VIDEO)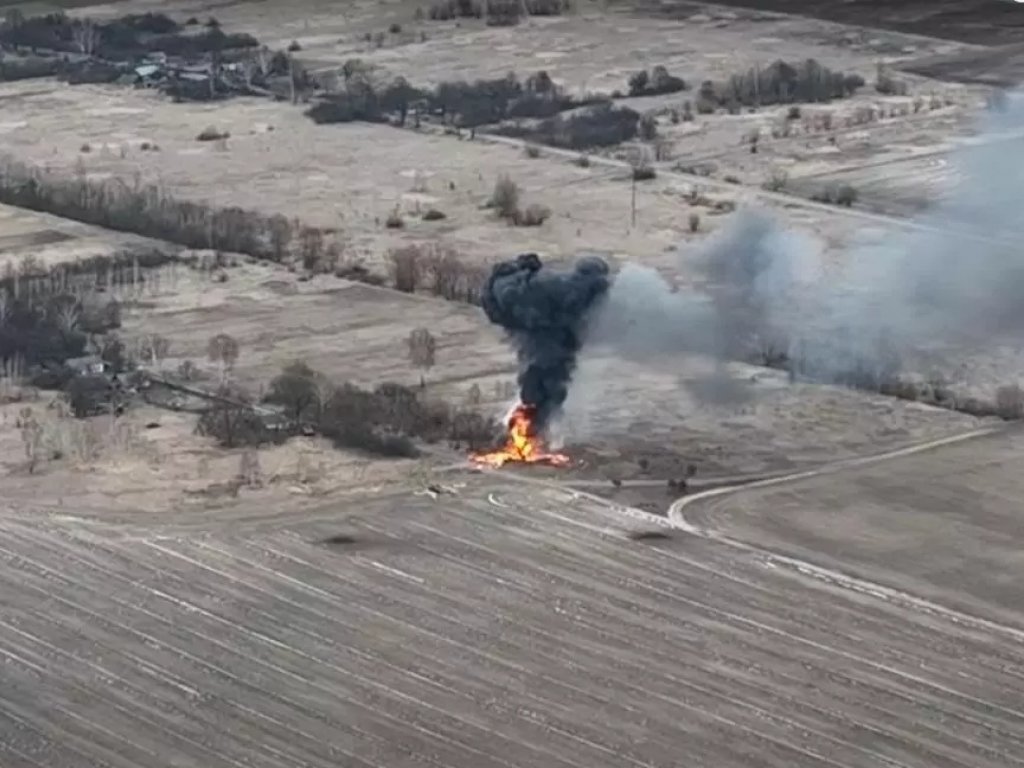 The Ukrainian military together with air reconnaissance destroyed a tank of the Russian occupiers. The video was published on the YouTube channel of Aerointelligence.
"Ukrainians are helping us with drones. West - with NLAWs. Due to this, the Air Intelligence and Fighters of the Armed Forces of Ukraine are organizing the roasting of orcs and the destruction of their equipment, "the statement reads.
About Air Intelligence
Air reconnaissance is a Ukrainian combat unit that monitors enemy forces with the help of unmanned aerial vehicles and video surveillance systems. It was created by volunteers Yaroslav Honchar, Volodymyr Kochetkov-Sukach, Nathan Khazin and Dmytro Lisenbart.
As of November 2017, Aerointelligence shows three-quarters of the front online around the clock with video cameras that interact in one system, and this significantly increases the effectiveness of military operations, including artillery.
We will remind, air reconnaissance destroyed enemy tanks by the R18 octocopter.
As we reported earlier, Gandziuk's 59th Motorized Infantry Brigade destroyed a truck carrying enemy ammunition.
Read also:

Air defense units in Donetsk region shot down a Ka-52 combat helicopter and 2 Orlan-10 UAVs
For the day the enemy - minus 100 occupiers, 5 tanks, 6 artillery systems and 13 armored vehicles
The Armed Forces of Ukraine are liquidating the occupiers in Severodonetsk
Ukrainian air defense in Donbass shot down a Russian helicopter
Howitzers M109A3 are already at the forefront, hit targets with high accuracy and destroy the enemy - Valery Zaluzhny
The losses of the occupying army amount to about 31,050 people - the General Staff of the Armed Forces of Ukraine
Bayraktar destroys enemy T-72 tank in Donbass (VIDEO)
In the Kharkiv region, Ukrainian defenders destroyed a modern communication station of the occupiers
Strike aircraft of the Armed Forces destroyed more than 20 armored vehicles and enemy positions
Two Reuters reporters were injured near Severodonetsk
In the Donetsk and Luhansk directions, Ukrainian defenders repulsed 9 enemy attacks in one day