In the Kharkiv region, the Russians have not taken the remnants of their 64th brigade for more than a month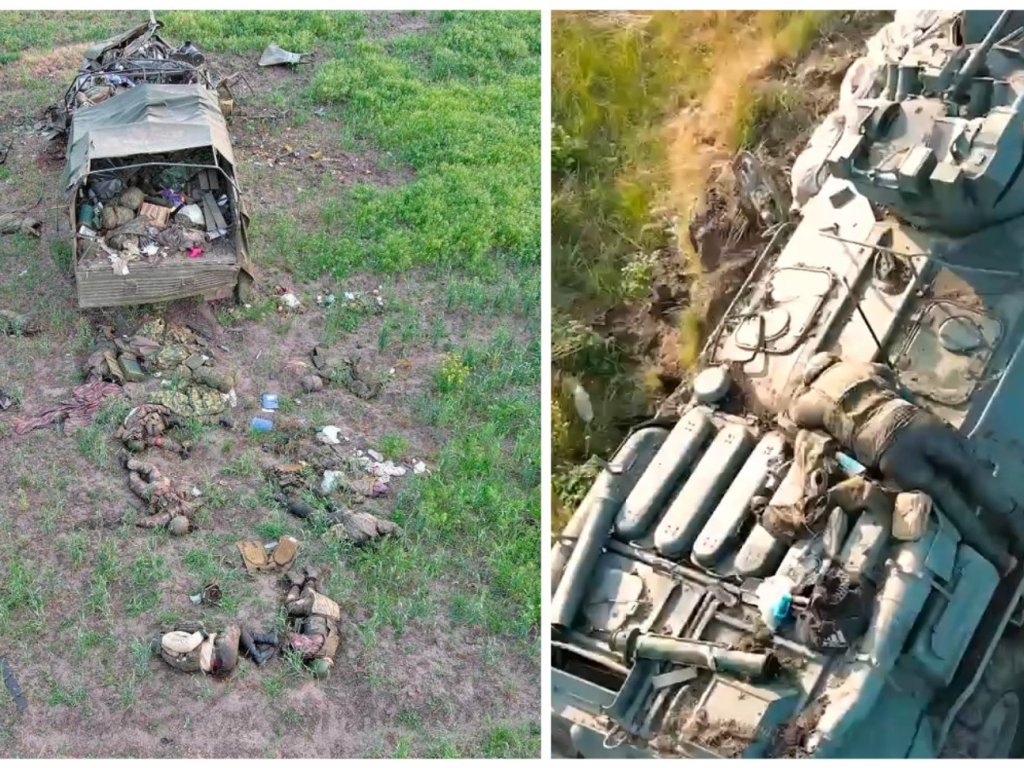 For more than a month, Russia's armed forces have been trying to withdraw their liquidated soldiers from the battlefield in the Kharkiv region.
In April, soldiers of the 93rd Separate Mechanized Brigade defeated the Russians in their area of ​​responsibility in the Kharkiv region.
The Russian military tried to storm the Ukrainian military from the Cold Yar Brigade.
It is reported that as a result the Russian military from the 64th separate Guards motorized infantry brigade of the Armed Forces of the Russian Federation (in / h 51460) was defeated.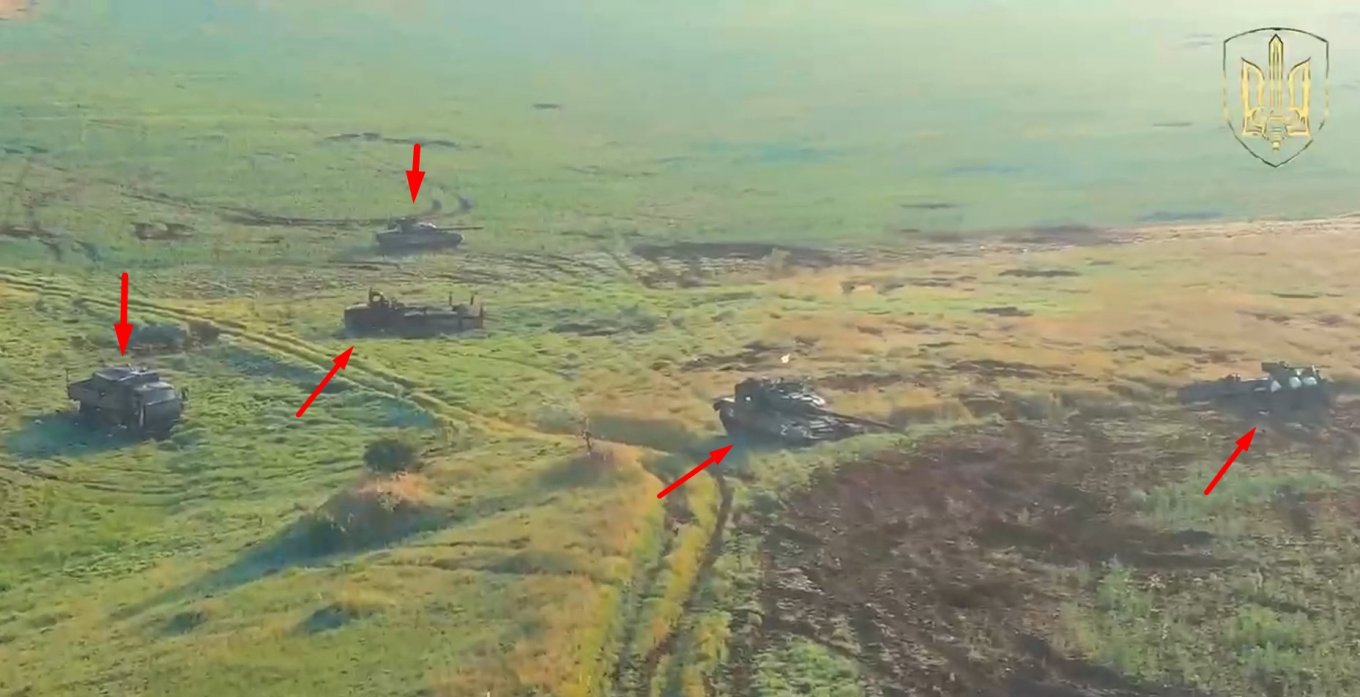 She was transferred to Kharkiv region and smashed on April 22, but the corpses still lie there.
Recently, fighters from the Carpathian Sich Volunteer Battalion showed a video from this battlefield on May 30.
Videos and photos allow us to calculate Russia's losses in vehicles, armored vehicles and partly in manpower.
In particular, the two main battle tanks T-80BV were neutralized, it is likely that the tanks will be restored and put into operation in the future.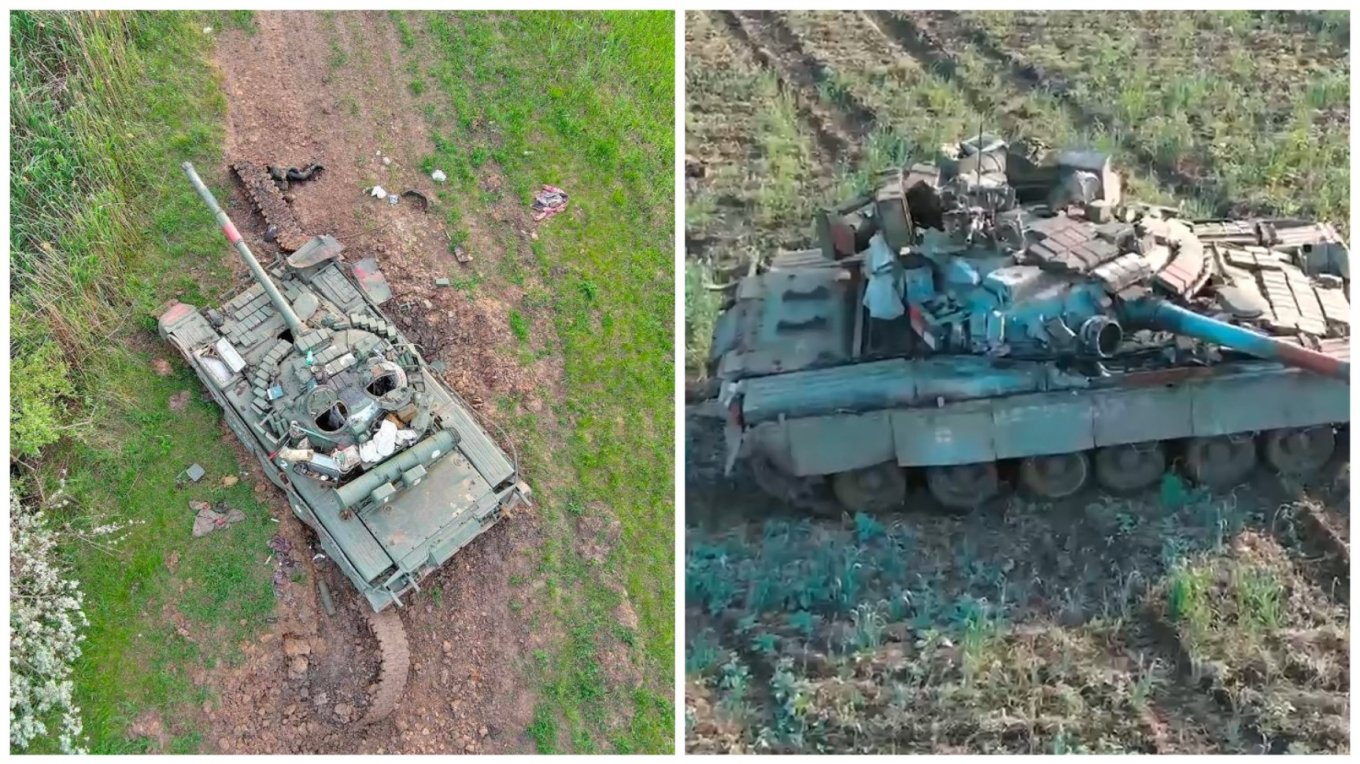 The Russian modernized BTR-82A armored personnel carrier, which has a new turret with a 30-mm 2A72 gun, has been neutralized.
Russian military trucks KamAZ and Ural were also neutralized.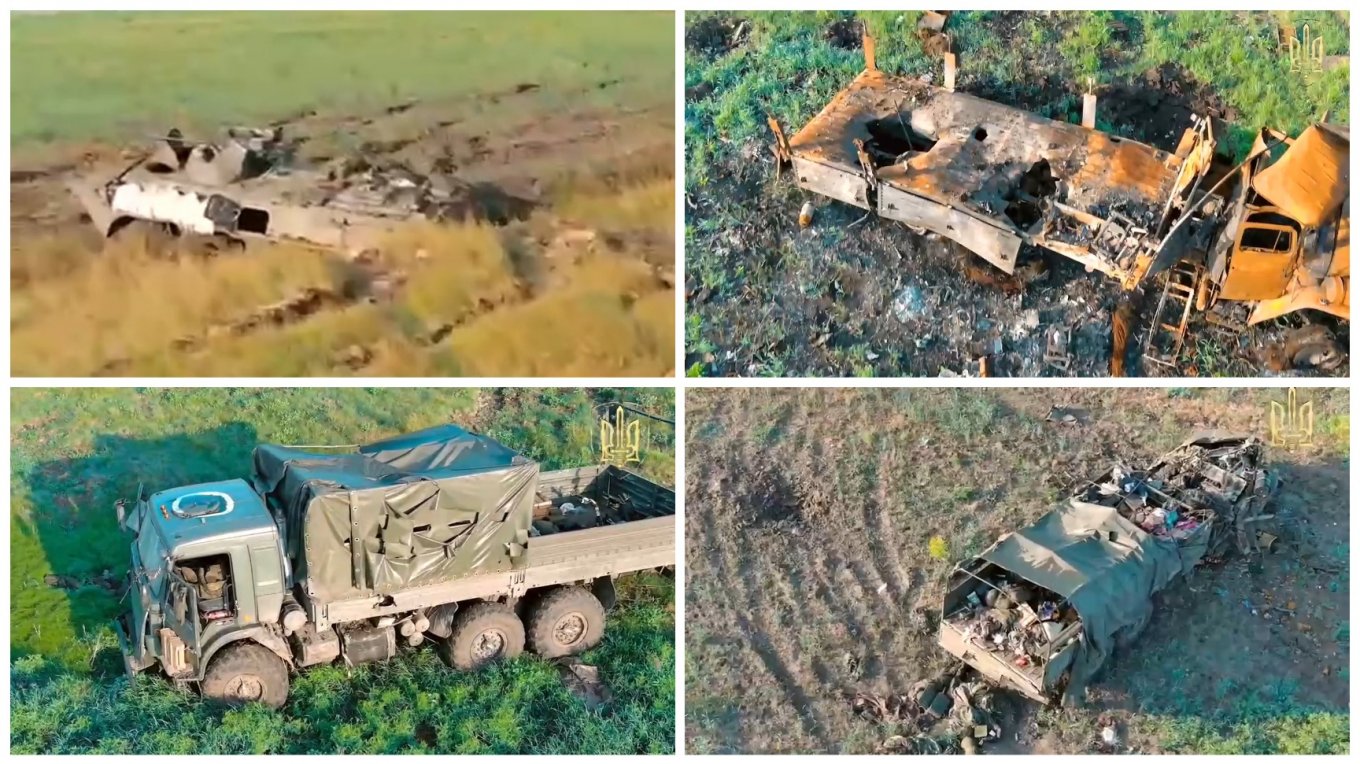 We will remind, on April 4, 2022 the Ukrainian intelligence declared that servicemen of the 64th separate motorized rifle brigade of Russia took part in mass murders of the civilian population in the city of Bucha.
On April 18, 2022, by a decree of Russian President Vladimir Putin, the brigade was awarded the honorary title of "Guards".
Read also:
Fighters of the 24th OMBR named after King Daniel destroyed the invaders in the trench (VIDEO)
The Ukrainian military was exposed to German DM22 mines
Lviv paratroopers in a 14-hour battle killed half a hundred occupiers of the "elite" regiment of Russia (VIDEO)
SSO soldiers shot down an enemy RPG armored vehicle (VIDEO)
The death of a Russian general in the Donbass: social networks have found a photo and the name of a probable "candidate"
National Guard Hulk defeats Rosarmia equipment from Corsair ATGM (VIDEO)
"Azov" showed unique melee footage with the occupiers in Zaporozhye (VIDEO)
Ukrainian military eliminated the famous Buryat "Wahoo" near Kharkov - rossmi
Ukrainian fighters installed multiple rocket launchers on pickups