The death of a Russian general in the Donbass: social networks have found a photo and the name of a probable "candidate"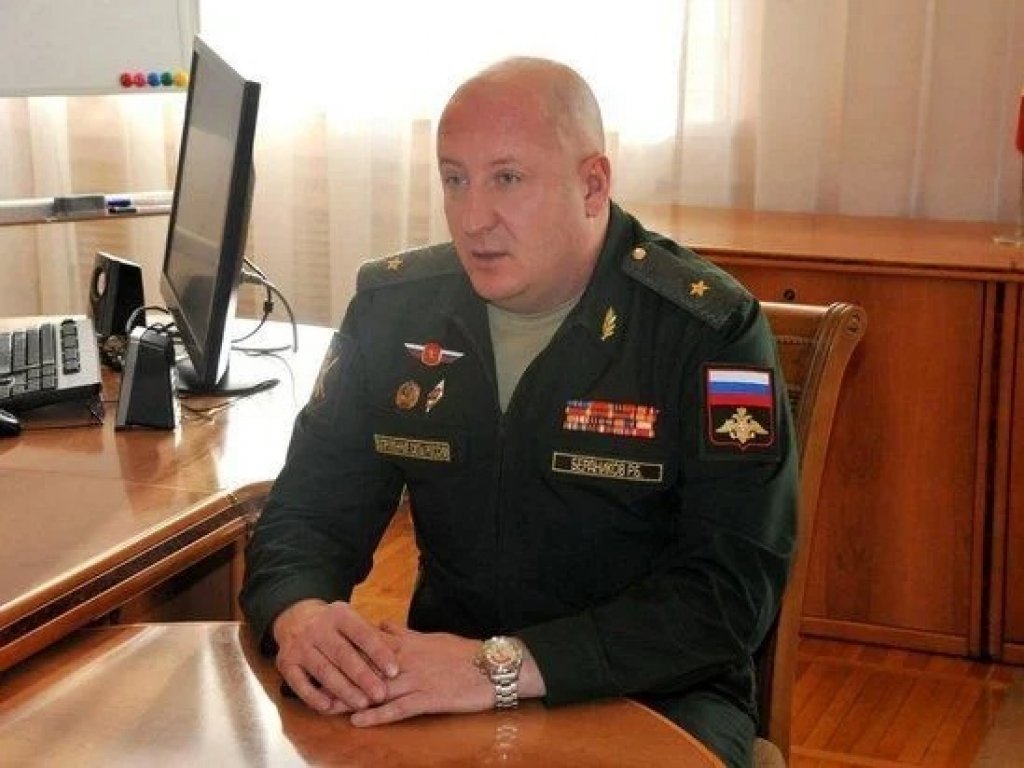 Social networks suggest that General of the Russian Army Roman Berdnikov could have been killed in the Donbass.
The high-ranking military leader who died in the Donbass, whose liquidation was announced today by Russian Duma deputy Dmitry Sablin, may be General of the Russian Army Roman Berdnikov. This is reported by users of social networks, reacting to the statement of the Russian politician.
Sablin did not give the name of the deceased general, but he did give his name - Roman . An analysis of information about the general composition of Russia among the active military allowed social networks to suggest that it was Roman Berdnikov who, according to open sources , has been the commander of the 29th Combined Arms Army of the Eastern Military District since November 2018, could have been killed at the front. It unites military units stationed in Transbaikalia and the Far East. The headquarters is located in Khabarovsk. The soldiers of the Russian Eastern Military District take an active part in the battles on the territory of Ukraine, as reported by the media more than once. It is this district, according to military experts, that is the most equipped with modern equipment and weapons. It should be noted that Berdnikov entered the Kiev Suvorov Military School in 1989 and graduated in 1991.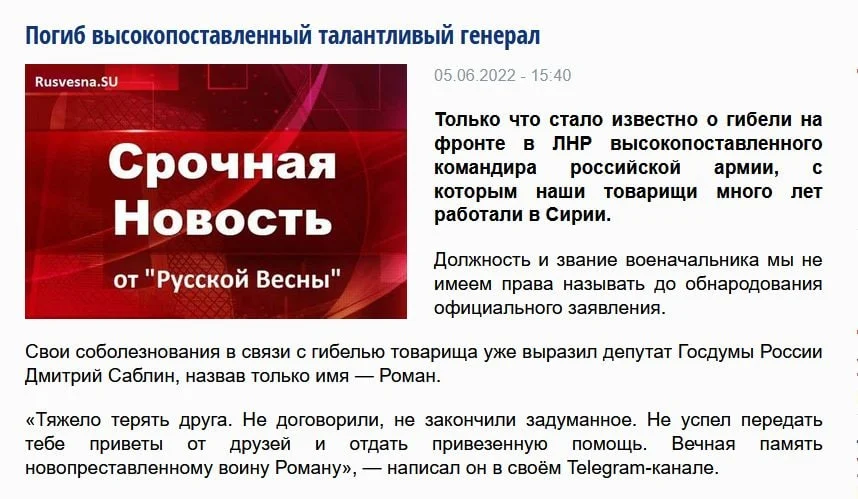 Read also:
National Guard Hulk defeats Rosarmia equipment from Corsair ATGM (VIDEO)
"Azov" showed unique melee footage with the occupiers in Zaporozhye (VIDEO)
Ukrainian military eliminated the famous Buryat "Wahoo" near Kharkov - rossmi
Ukrainian fighters installed multiple rocket launchers on pickups
The Ukrainian military uses M224 mortars in combat
Air Intelligence shows NLAW firing on enemy tanks (VIDEO)
Air defense units in Donetsk region shot down a Ka-52 combat helicopter and 2 Orlan-10 UAVs
For the day the enemy - minus 100 occupiers, 5 tanks, 6 artillery systems and 13 armored vehicles
The Armed Forces of Ukraine are liquidating the occupiers in Severodonetsk
Ukrainian air defense in Donbass shot down a Russian helicopter