Lviv paratroopers in a 14-hour battle killed half a hundred occupiers of the "elite" regiment of Russia (VIDEO)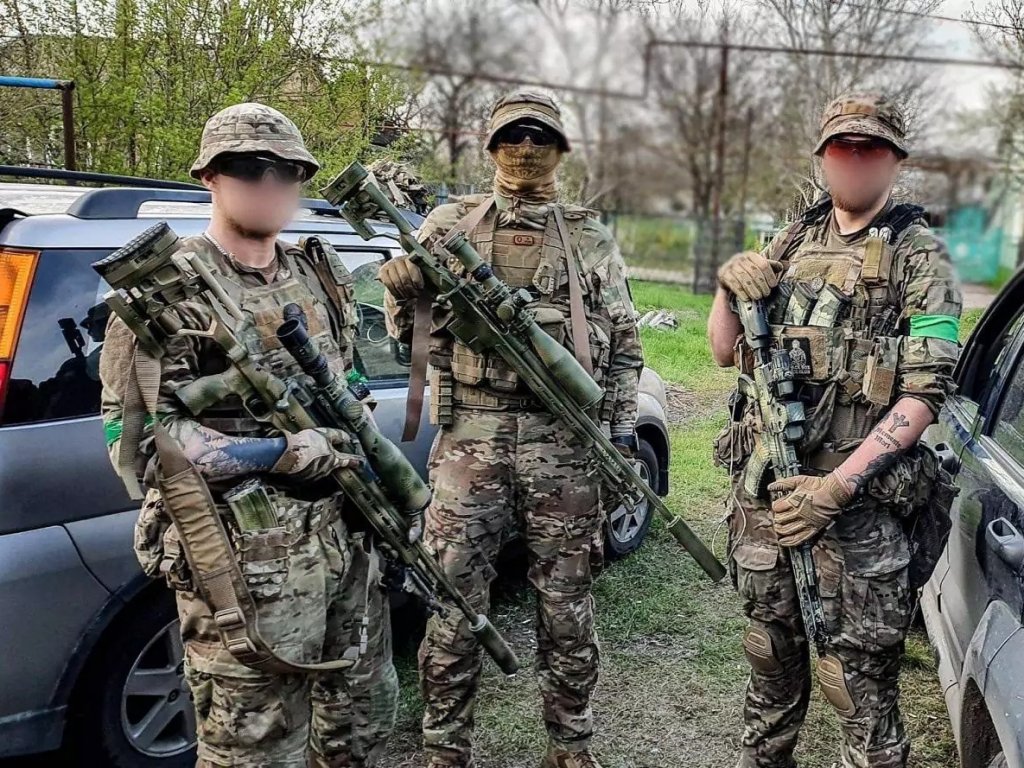 Lviv paratroopers destroyed about 50 units of the so-called elite regiment of the Russian Federation in a battle that lasted 14 hours.
The fierce duel was reported on the Facebook page of the 80th separate assault brigade of the Armed Forces of Ukraine.
It is noted that during the attempt of the invaders to cut one strategically important route in eastern Ukraine, the paratroopers of the 80th Brigade thwarted the enemy's plans and did not allow him to develop an offensive.
"This battle began on the second night, when an enemy sabotage and reconnaissance group approached the positions of the paratroopers. Our guys noticed the saboteurs and fire from automatic firearms, forced them to retreat. But the racists did not calm down and later their infantry, reinforced by armored vehicles, went on the attack, "the statement said.
Lviv paratroopers arranged a "warm meeting" with the enemy. During the battle, NLAW grenade launchers set fire to a Russian landing combat vehicle. In total, about 50 personnel of the 104th so-called "Guards" airborne assault regiment of the 76th Pskov airborne assault division, which is considered elite in the Russian armed forces, were killed.
The enemy retreated, leaving the bodies of their dead in the woods.
The battle was victorious, but difficult. Particularly noteworthy were senior lieutenant Oleksandr Chavdar and senior soldier Oleh Dubych, who received shrapnel wounds, refused to be evacuated to a medical facility and continued to fire until the enemy retreated.
Subsequently, the artillery units of the 80th Brigade pursued the enemy with a massive artillery strike, after which the occupiers reduced the number of manpower and equipment.
Read also:
SSO soldiers shot down an enemy RPG armored vehicle (VIDEO)
The death of a Russian general in the Donbass: social networks have found a photo and the name of a probable "candidate"
National Guard Hulk defeats Rosarmia equipment from Corsair ATGM (VIDEO)
"Azov" showed unique melee footage with the occupiers in Zaporozhye (VIDEO)
Ukrainian military eliminated the famous Buryat "Wahoo" near Kharkov - rossmi
Ukrainian fighters installed multiple rocket launchers on pickups
The Ukrainian military uses M224 mortars in combat
Air Intelligence shows NLAW firing on enemy tanks (VIDEO)
Air defense units in Donetsk region shot down a Ka-52 combat helicopter and 2 Orlan-10 UAVs
For the day the enemy - minus 100 occupiers, 5 tanks, 6 artillery systems and 13 armored vehicles