Ukrainian artillerymen, in cooperation with air reconnaissance, defeated the occupiers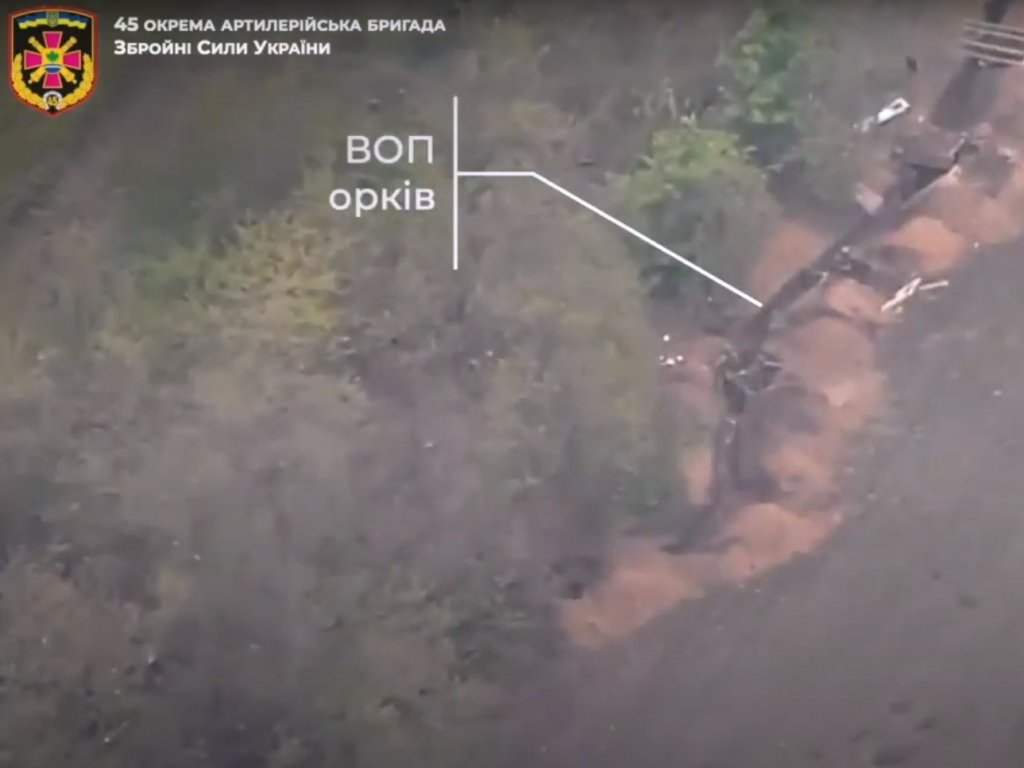 Ukraine's defense forces inflicted losses on Russian invaders. Enemy positions were routed by artillery.
Video of the artillery strikes was published on social networks.
Soldiers of the 45th Separate Artillery Brigade of the Armed Forces of Ukraine worked on the enemy.
The position of the Russian occupation forces was discovered with the help of a reconnaissance drone. "Everyday life of cannons - we crumble orcs for fertilizer. On video - chronology of interaction of air reconnaissance of 15 GU DVKR and Azov with artillerymen of brigade. They are flying - we are destroying! "The Ukrainian military said.
According to the video, the drone also helped adjust the artillery fire.
Aerial reconnaissance of 15 GU DVKR and Azov took part in revealing the positions of the Russian invaders.
As a result of the Ukrainian artillery strike, the platoon base of the Russians, which was located in the forest plantation, was destroyed.
Near the field fortifications were Russian infantry fighting vehicles (BMF), which also came under artillery fire.
The 45th Separate Artillery Brigade (45 OABr) is a unit of the Missile Troops and Artillery of the Land Forces of the Armed Forces of Ukraine.
The brigade was created in 2014 as part of the reserve corps. The division is based in Lviv region.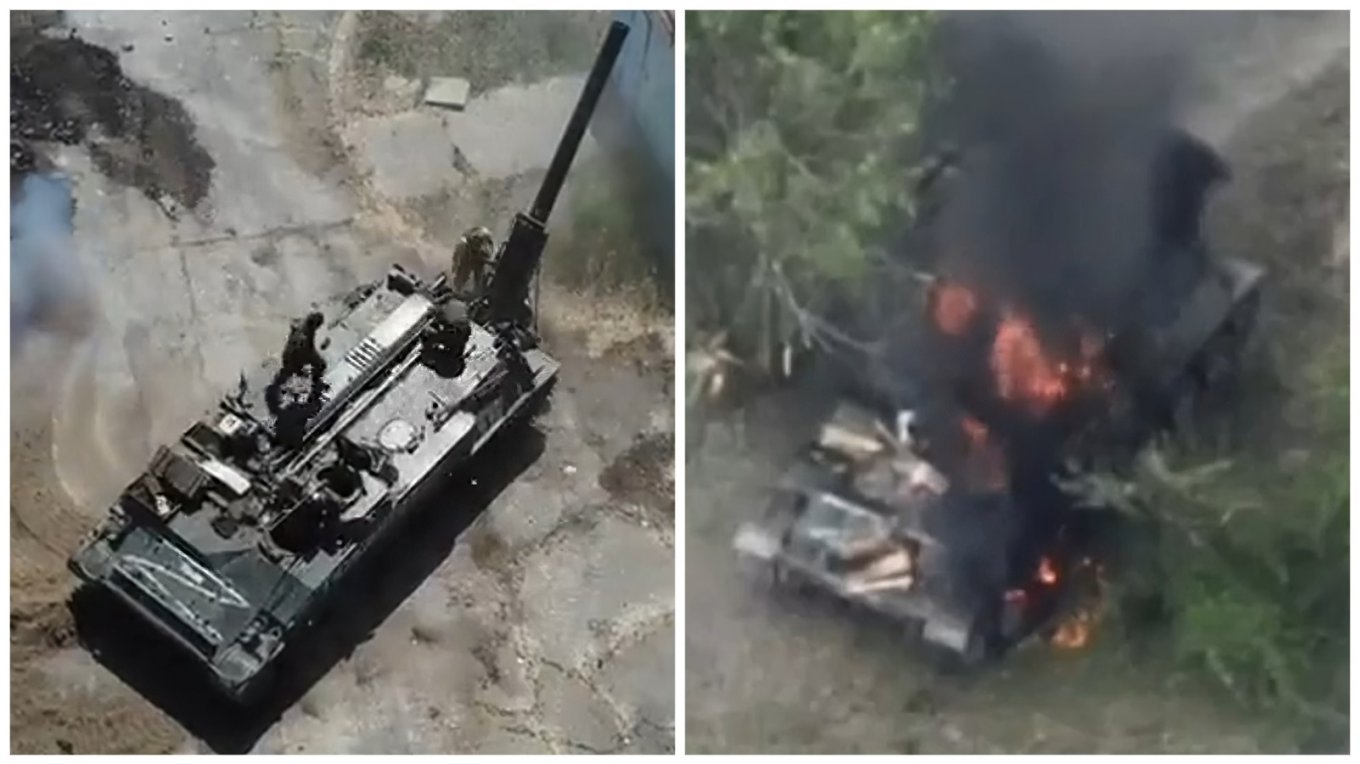 We remind you that the Ukrainian Defense Forces recently destroyed the Russian military's Tulpan self-propelled mortar. A 240-mm self-propelled mortar of the occupiers was destroyed in Luhansk region.
Read also:
The enemy has minus 100 occupiers, 3 tanks and a plane per day. Statistics from the General Staff of the Armed Forces

The kamikaze drone of the Ukrainian special forces was struck by the tank crew of the occupiers

The Ukrainian military began using M320 grenade launchers

New data on the losses of Russians in the war with Ukraine: more than 29 thousand people, 1,300 tanks

Destroyed DT-30 "Knight" was shown in Vilkhivka

30 OMBR effectively destroyed a Russian truck with ammunition (VIDEO)

From the first shot: NATO howitzer gunners hit the command post of the Russian unit

The occupying army was reduced by 29,200 soldiers - the General Staff of the Armed Forces of Ukraine

Ukrainian paratroopers destroy a unit of the 76th Airborne Assault Division