Losses on the 105th day of defense: the Russian army was reduced by 31,500 soldiers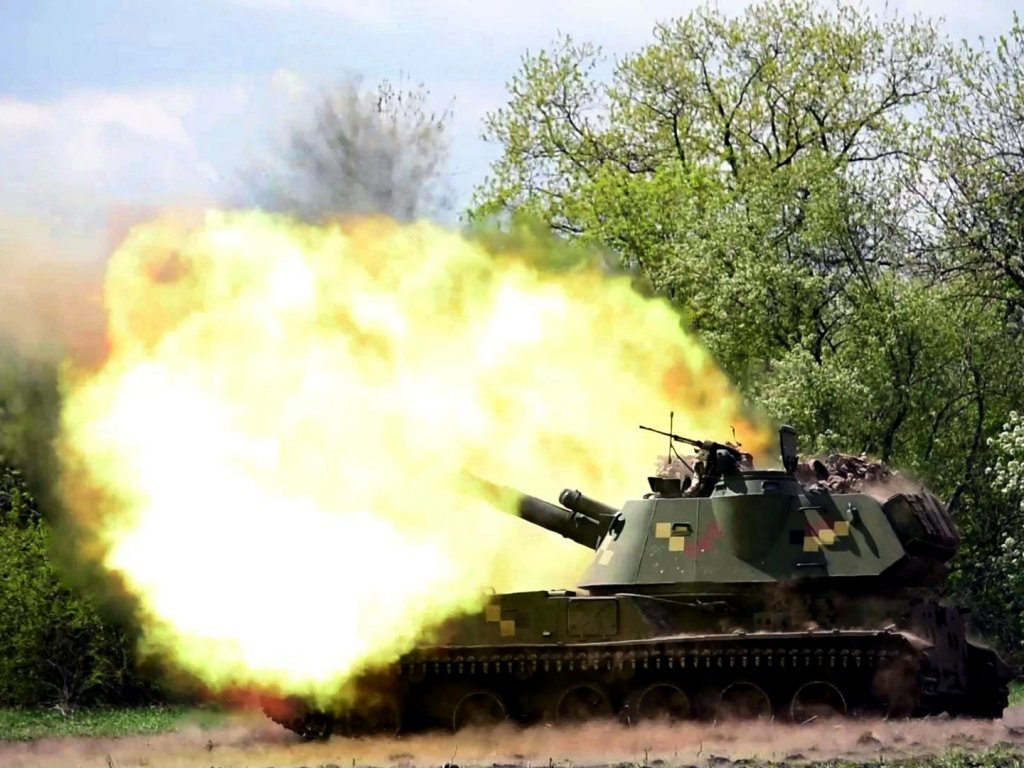 The situation regarding the Russian invasion The total combat losses of the enemy from 24.02 to 08.06 were approximately:
personnel - about 31,500 (+140) people were eliminated,
tanks - 1 393 (+3) units,
armored combat vehicles - 3 429 (+13) units,
artillery systems - 703 (+9) units,
MLRS - 213 (+6) units,
air defense means - 96 (+0) units,
aircraft - 212 (+0) units,
helicopters - 178 (+1) units,
UAV operational and tactical level - 559 (+6),
cruise missiles - 125 (+0),
ships / boats - 13 (+0) units,
automotive equipment and tank trucks - 2,406 (+1) units,
special equipment - 53 (+0).
The greatest losses the enemy suffered in the Slavic direction.
Data are being updated.
Beat the occupier! Let's win together! Our strength is in the truth!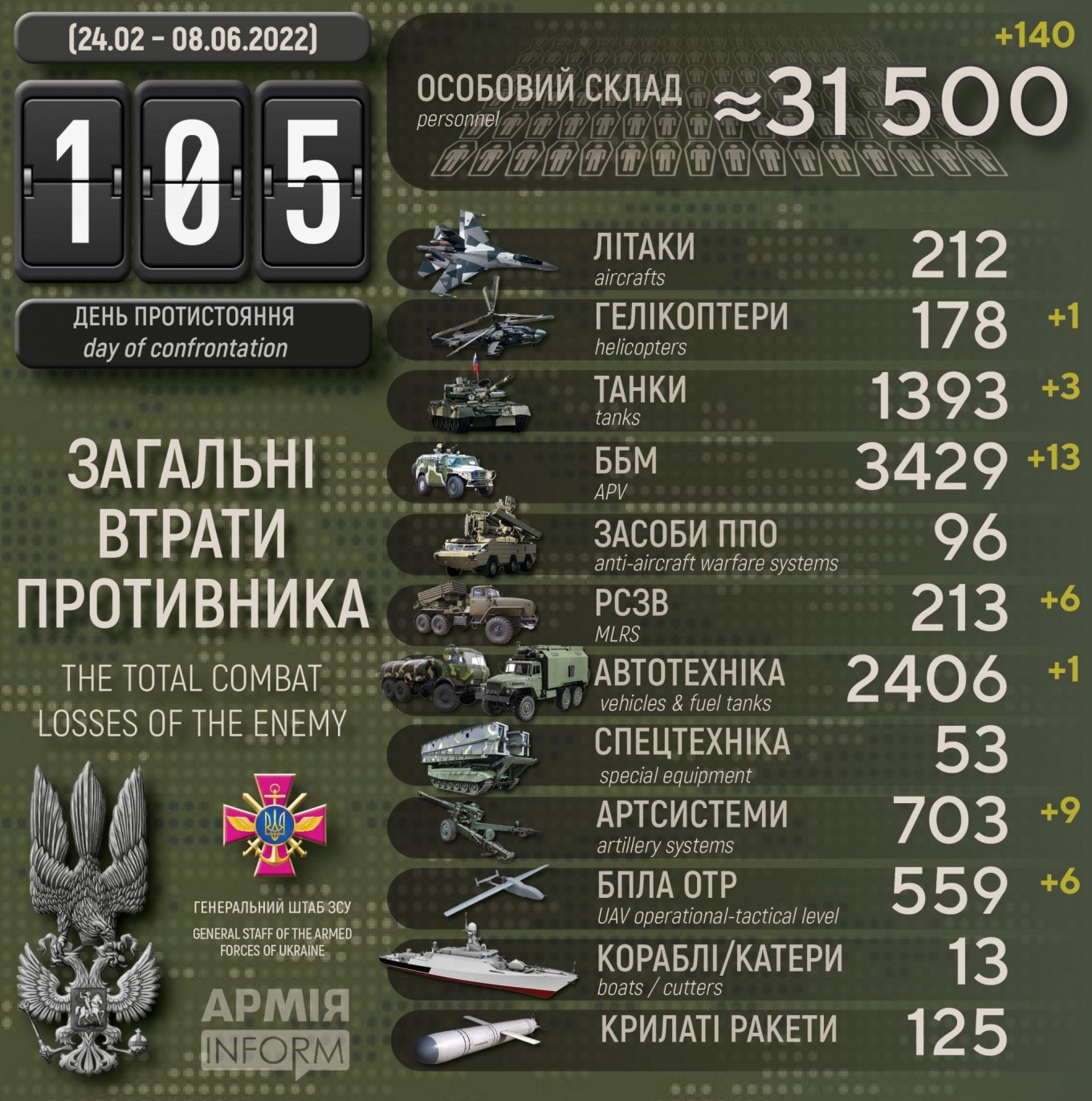 Enemy "Armor" is now an exhibit of the Ukrainian Museum


The newest self-propelled anti-aircraft missile and cannon complex "Pantsir-C1", which recently supplemented the exhibition of destroyed Russian equipment on Mykhailivska Square in Kyiv, has arrived from Chernihiv region. Most likely, this car covered the command post of the headquarters of one of the enemy armies near the district center of Ripka, thirty kilometers from Chernihiv. However, as a result of the jewelry work of the artillerymen from the Operational Command "North", the "Armor" was eliminated together with a pile of other enemy equipment. After such a devastating.
Read also:
Norway handed over 22 M109 self-propelled howitzers to Ukraine
In the Kharkiv region, the Russians have not taken the remnants of their 64th brigade for more than a month
Fighters of the 24th OMBR named after King Daniel destroyed the invaders in the trench (VIDEO)
The Ukrainian military was exposed to German DM22 mines
Lviv paratroopers in a 14-hour battle killed half a hundred occupiers of the "elite" regiment of Russia (VIDEO)
SSO soldiers shot down an enemy RPG armored vehicle (VIDEO)
The death of a Russian general in the Donbass: social networks have found a photo and the name of a probable "candidate"
National Guard Hulk defeats Rosarmia equipment from Corsair ATGM (VIDEO)
"Azov" showed unique melee footage with the occupiers in Zaporozhye (VIDEO)
Ukrainian military eliminated the famous Buryat "Wahoo" near Kharkov - rossmi